On reaching home after a hectic routine, everyone wants to relax. I am a super lazy soul after returning home. I just want everything done by someone else. For instance, if I want to play music or podcasts for myself, I wish it should happen without a man's help. I am really lucky to plan for the next day, to make a shopping list, or even to manage thermostats or the lights of my house without the slightest fuss whatsoever. Fortunately, all these things are getting done without human power. But who is it? Google devices are the best source to get relaxed and do your little tasks without any hustle.
Undoubtedly, Google has changed our life setup. They are providing you with proper help to make you feel comfortable. Here, we will learn more about google devices. Similarly, I will tell you the benefits and disadvantages of google devices as well.
What are Google Devices?
Google Assistant powers some voice-activated devices. For example, when you want to speak, the device will catch your words. After that, the google device will act as per your command. These devices come as portable speakers, thermostats, home automatic products, security cameras, tabletop speakers, and plug-in speakers.
Five Best Google Devices Making Your Life A Lot Easier
I am using some google devices and I will share my reviews about them. Here we go:
Google Pixel 7: A Remarkable Google Device
It is the most iconic android I have ever seen in my life. Pixel 7 has the best camera results. If you love to click images, buy a google pixel 7. Its features will stun you.
With a great design and processor, the Pixel 7 is slaying the market. It has a solid battery life that makes your money worth it. Besides all, Google Pixel 7 has introduced a special feature for unblurred photos. Through this feature, you can un-blur any photo no matter what camera was used to click it.
A con of pixel 7 is that it does not have a strong face lock feature. You can unlock your mobile through your face. But to log in to the app, you have to use some other security as face lock is not available for it.
August Wi-Fi smart lock: One of the Reliable Google Devices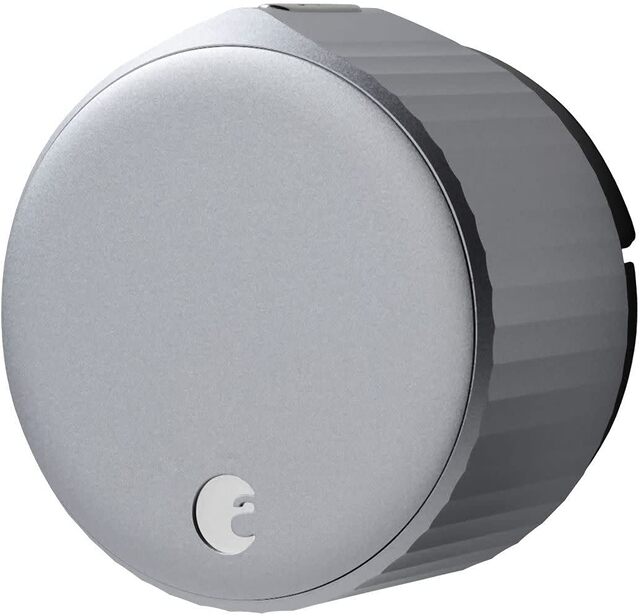 Google has launched a smart wireless door lock that is connected with Bluetooth. It is so easy to install and contains auto lock and unlock features. Also, the August Wi-Fi smart lock has flexible settings.
So, all you need is to ask google about the lock. It will reply whether the door is locked or not. Hence this smart lock knows your voice and can track your guest around your home.
A dark side of the august Wi-Fi smart lock is that it does not have any audible alarms. So it can cause damage to your security.
Google Chromecast with Google TV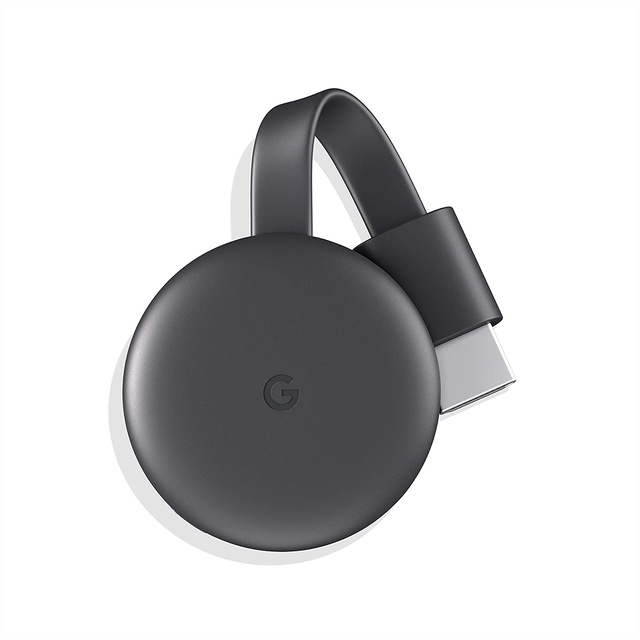 The function of Google Chromecast is to play and control videos on your device. You can see all your favorite movies, seasons, or TV shows on your television with Google Chromecast. The most beneficial part is that you only need to speak to search for your entertaining stuff.
On the other hand, google Chromecast is a small device with two ports. One is HDMI and the other is a USB port. With 4K resolution, it provides you with the best entertainment at your house.
Google Chromecast with Google TV does not support the continue-watching feature. So if you have left some show, you have to find it as the navigation system is not completely integrated.
Last But Not the Least of Google Devices: Google Nest Cam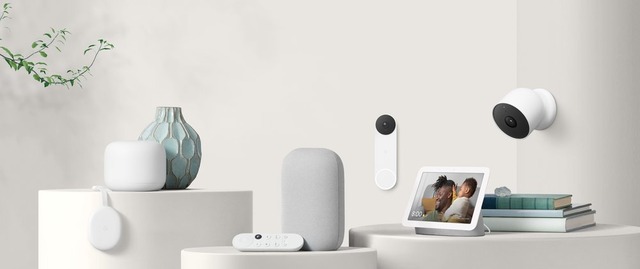 I recommend google nest cam as the best surveillance camera for your home. You can install this camera outside or inside your home. Connect it through Chromecast or google TV and keep an eye on your home from any corner.
Google nest cam is not an ordinary camera. They provide a way clear and sharp photos. Furthermore, it detects humans, animals, and vehicles. With a great design and three hours of storage capacity, I do not think it is expensive.
A negative mark of google nest cam is that you will not get many accessories with it. Also, it can only work on google home. So, it can be a bit difficult to use.
Google Nest Thermostat
Now, you can easily control the temperature of your house with the help of this smart thermostat. It has a built-in motion sensor and touches controls that determine your departure from and return to home.
It is clean and simple with wide-range compatibility. Also, the voice support is excellent for the Nest Thermostat. Moreover, it is a reliable automatic temperature control device.
Some lacking of google nest cam is that it does not support granular notification controls. Furthermore, it takes some time to recognize your presence and then stable the temperature. So, there can be a bit lower or higher temperature in the beginning.
Final thoughts
Google is spreading its technology all over the world. It is making life easy and reliable. Once upon a time, you had to do everything manually. Then, button machinery came into play. Now, you just have to speak and your task would be completed. That is google in progress. I recommend these devices as per my personal experience. So try and enjoy google.