Do you want to enhance your photography skills and unleash a world of extraordinary creativity in the pictures and films you take? You don't need to worry because we will give you all the details on the camera hot shoe and how they can elevate your amateur photography to an artistic level. With the camera's hot shoe, bid farewell to routine pictures and welcome to a world of limitless creativity.
We will dig into the world of camera hot shoe in this blog, their capabilities, compatibility, and the plethora of add ons that can help you advance your photography.
What Is A Camera Hot Shoe?
The hot shoe is such a useful little device in cameras with many functions. This camera is crucial for its various critical operations that improve the overall camera's capabilities and adaptability.
Also, you can attach other camera hot shoe accessories, like bubble levels, external flash, etc., and off-camera hot shoe flash to the camera for capturing breathtaking shots. From capturing stunning landscapes to nailing the perfect shot. The camera hot shoe and the external camera screen work in harmony to elevate your photography and videography.
Visit: The Benefits Of An External Camera Monitor Screen For Everyone In 2023 | Best DSLR Cameras
Here are some of the reasons why this hot shoe is essential:
External Flash
You have the option of attaching an external flash unit to the camera's hot shoe. The built-in camera lights have limited features. But with the hot shoe, you can attach a more powerful external flash that gives superior lighting to your photographs. Don't let darkness limit your photography, light up your world with the Action Camera Flashlight or external flash.
Whether you're exploring the great outdoors, conquering extreme sports, or documenting your travels, the Action Camera Flashlight and external flash is a must have accessory for every adventure enthusiast.
Read: Top 5 Video Cameras For Sports Photography And Videography – 2023
Studio Light Triggering
Many studio lights and strobes include a hot shoe adapter or sync cable that is attached to the camera's hot shoe. The hot shoe allows you to coordinate the studio lights and gives you exact control over the timing of the flash.
If you want to transform your shots with a burst of professional grade lighting you can also use a Detachable camera flash for achieving the best results. Because every moment deserves to be perfectly lit.
Wireless Flash Triggering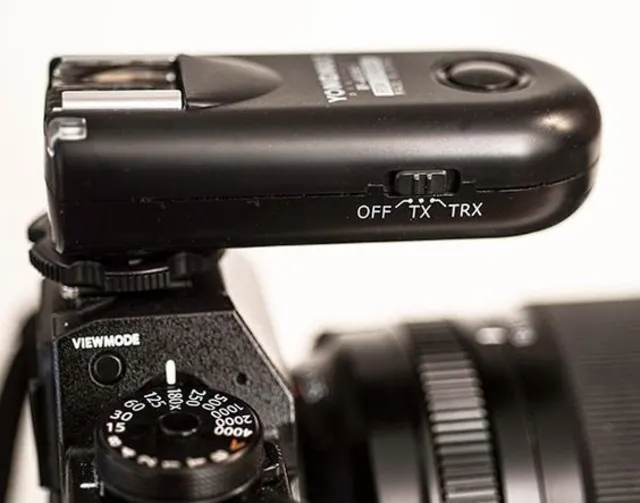 The hot shoe may also be utilized with wireless flash triggers. These triggers allow you to remotely operate off-camera flash equipment without the need for physical connections.
You may fire numerous flashes at the same time or create sophisticated lighting setups by adding a wireless trigger to the hot shoe.
Attachments And Accessories
This is a standardized mount that permits the installation of numerous accessories and attachments. GPS units, external electronic viewfinders, rangefinders, video lights, and even specialist accessories like bubble levels or spirit levels are examples of such gadgets.
And when it comes to stability and precision, look no further than the Point Slinger for Camera. This best gimbal attachment easily connects to your camera, offering unparalleled stability and smoothness for your shots.
Pros And Cons
Camera's hot shoe has mind blowing capabilities to empower your ordinary photographs to venture into a realm of limitless possibilities.
The camera hot shoe is a small device but has unassuming features that expand your photography horizons like a pro.
By mounting the Best 3D Video Camera onto your camera hot shoe, you unlock a world of endless possibilities. It is allowing you to create captivating content that truly stands out.
With the help of a camera hot shoe, you can attach multiple crucial accessories to your camera. Such as external flashes, microphones, triggers, etc., for upgrading your camera's compatibility.
If you add any external flash to the camera hot shoe mount, you will have more powerful and unique lighting effects.
The camera's hot shoe also provides you with the facility to add an external microphone to your camera. The external microphone will provide you with high quality audio for professional video recording.
Check: The Best Action Camera Microphone Attachments To Up Your Game
Cons
This little accessory can transform your simple camera into a versatile tool that can unleash your skills, but it has some drawbacks.
The hot shoe takes up important space on top of the camera, restricting the installation of other devices or attachments.
Cameras Hot shoes have typical features that are not of high quality, and various extras and attachments can be costly.
If you attach various accessories to the hot shoe, your camera setup is heavier than before. If you want a lightweight and portable shooting setup or if you intend to shoot for lengthy periods.
Camera Hot Shoe Adapter
The adapter allows you to use the hot shoe capability on cameras that don't have a built in hot shoe. It effectively functions as an intermediate connector, allowing you to link external gadgets and use the hot shoe.
The adapter performs the same purpose as the built in hot shoe by providing a standardized connecting point for accessories. It enables you to connect external flashes, triggers, microphones, and other suitable devices to your camera, increasing its capability.
Why The Camera Hot Shoe Cover Is Used
A hot shoe cover is a simple cover that protects the camera's hot shoe from dust and dirt. This cover is a thin plastic or metal cover that fits snugly and protects the mount from moisture.
Whenever you are using a camera, always keep the hot shoe cap on the camera mount. Companies provide these covers with camera sets, but they are slightly different because of their models.
Like Canon camera hot shoe caps, they are particularly tailored for their specific models. When not in use, these covers cover and protect the hot shoe mount on Canon cameras.
Conclusion
The adaptability of the hot shoe extends beyond lights, enabling a range of attachments that can improve many elements of photography and cinematography. Be a pro at understanding its capabilities and allow yourself to unleash a world of the best camera accessories that will propel your photography to new heights.
FAQ
What are the hot and cold shoes in the camera?
The major distinction between a hot shoe and a cold shoe is one of electrical capability. The hot shoe allows the camera to exchange electrical impulses and data, whereas the cold shoe is simply for mechanical connection.
What is a standard hot shoe on a camera?
The standard hot shoe is intended to be compatible with a wide range of ISO 518 compliant accessories, which means that external flashes, flash triggers, wireless receivers, and other compatible devices from various manufacturers should fit and function properly on cameras with a standard hot shoe.
Where is the hot shoe on the camera?
A camera's hot shoe is normally situated on top of the camera body, towards the center, or slightly in front. Its exact location varies depending on the camera type and manufacturer, although it is most typically located at the top of the camera.
Read also: