WiFi light bulb cameras: making your place safe and secure is an essential thing for any owner. With the invention of wifi light bulb cameras, the security of businesses and homes has become an easy task. Now, you can use the high-quality wifi bulb security camera to keep your space safe and secure from any robber or thief.
Finding a reliable wifi light bulb security camera can be challenging if you do not have enough knowledge about these devices. Keep reading to learn more about the top wifi light bulb security cameras.
Viboos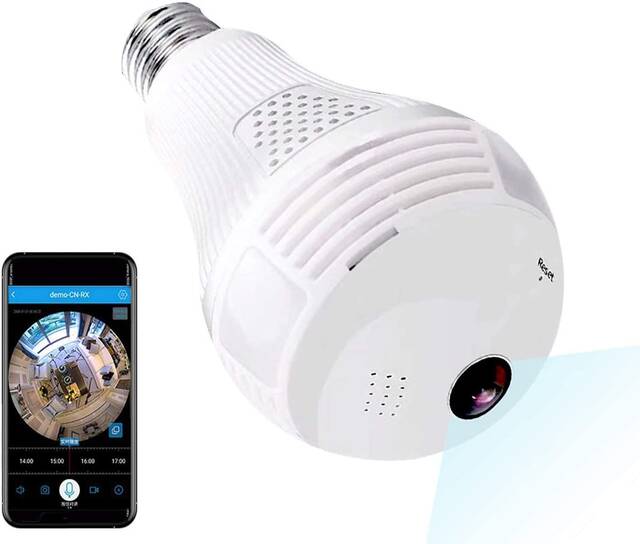 Viboos Wifi light bulb camera is a blessing for those who want to keep a keen eye on their property, office, or home. It's designed like a regular light bulb so that no one can notice the camera inside. The process of installing it is also easy because it requires an E27 socket to operate. Further, you have to install its app and follow the instructions. You can easily watch the recording and live streaming on your laptop or any smartphone once it is connected to the wifi. It provides 360-degree vision. It also provides an amazing feature for taking pictures or switching the light on or off remotely through the app.
Works pretty well even in low light.
Convenient to install and operate 
No one can notice it easily. 
Alarm feature
Volume is not that good it needs to be improved
Sonew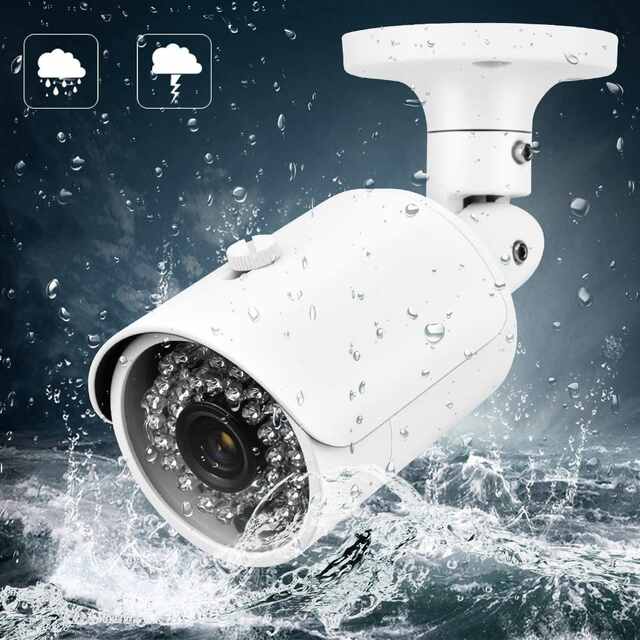 Sonew WiFi light bulb cameras are more popular these days because of their tiny and unnoticeable size. It is designed like a smart light bulb in an excellent way that makes it more durable than others of its kind.
It comes with a strong motion detector that sends all the data to the device connected to it. Whenever an unusual signal is detected, its multi-filter HD Night Vision technology makes this Wi-Fi light bulb camera one of the best surveillance devices on the market. In addition, it provides a distance view of up to 20 meters with its night light scanners. It features a dual audio system with microphone recognition for better clarity and audio quality.
Wide field of view of 20 meters
The Vission zone is 360 degrees.
Motion detector
Provide a memory card option
Some users might find its color a bit unattractive.
Miebul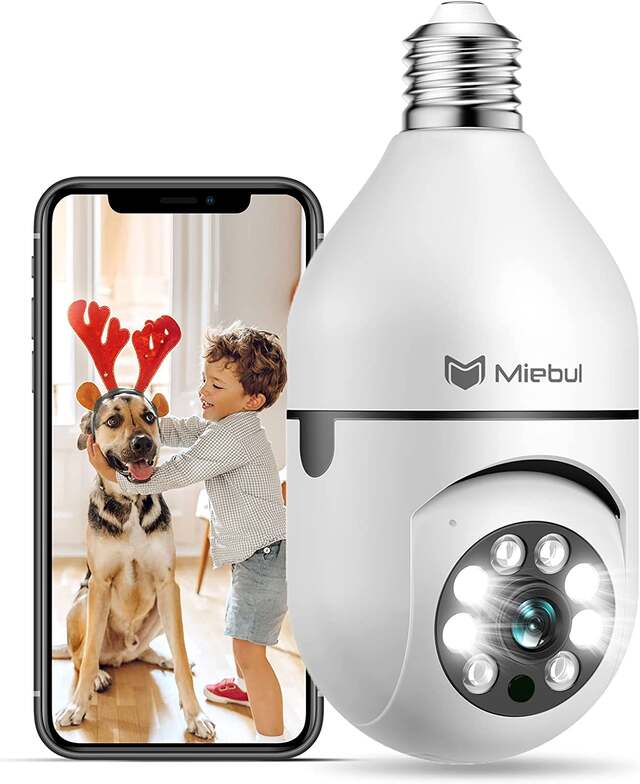 The Miebul wifi light bulb camera provides home security up a notch with its motion detection technology, along with a large field of view and night vision feature. It can easily be installed on your property like a normal bulb. Miebul comes with a fisheye lens that provides an amazing view and allows you to see a field-wide area. It is compatible with a 2.4 GHz WiFi network. If you need a two-way audio wifi light bulb cames, then this Miebul security light bulb is the best option. It can also work as a nanny cam, for business alerts, or for any security purpose.
Flexible
Easy to install and operates
Comes with a motion detection technology
Well designed
Two-way audio system
Wide range field view
Night vision features
If you want to fit into lamps it may be too thick for that.
HeyLR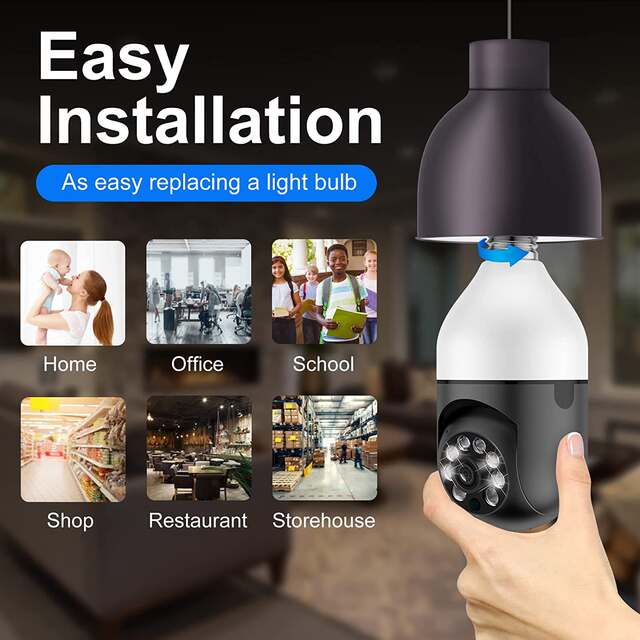 Secure your business and home with the HeyLR wifi light bulb camera that comes with an HD wide-field view of 360 degrees, along with a motion detector, and 1080 pixels of video resolution. The key feature of motion detection is quite useful in keeping your property secured, as it sends you an automatic alarm after detecting motion.
The HeyLR security bulb camera has IR lights, so when it detects a dark area, it automatically turns on to get a clear image. Lastly, it provides color modes for night vision that can be chosen according to your needs using the WiFi connection to your device. Another cool feature is two-way audio, which allows you to talk and listen through the app whenever you want.
Remote control camera
High-quality night vision
Well designed  
Provides wide range 360 view
IR lights
What to Consider Before Buying WiFi Light Bulb Camera?
Storage capacity 
Buy a camera bulb that has good storage capacity. A wifi light bulb camera that comes with a micro SD slot is considered a viable option for large storage capacity.
Quality of the camera 
It is imperative to use a high-definition security camera. Always choose a camera that has 720p or 1080p resolution.
Weather Resistant
The weather-resistant or waterproof camera will continue to work even in severe weather conditions.
Conclusions
Wifi Light bulb cameras are in trend because they are easy to install and do not make the house look like a secret place with excessive security cameras. They give off a casual look that won't offend anyone. The camera is hidden inside the wifi light bulb in a way that is identical to a normal light bulb. Furthermore, it works with WiFi to provide easy viewing or recording on your laptop or smartphone.
FAQs
Can I Get a Weather-Friendly WiFi Light Bulb Camera?
Definitely, you can get a weather-friendly camera as most of the wifi cameras are weather-resistant these days. They work pretty well under extreme weather conditions like heavy rain, snow, wind, and, of course, in bright light as well.
Before buying any wifi cameras, make sure to check their description and select the camera that works best for you according to the area you live in.
Can I Use my WiFi Light Bulb Camera Indoors?
You can use these cameras anywhere inside the house, office, or anywhere else. These cameras not only record what's going on when you're out but also when you're inside. However, these types of cameras can additionally help you observe the health of your family and even your pets. They are also helpful in monitoring things like the temperature in your home or office in adverse weather.
What is the Power Inception of these Cameras?
A wifi light bulb camera works on the same battery as any other digital camera. It comes with a built-in rechargeable battery that works for one to three years, depending on how often you use it.
Please follow and like us: