Modern technology is evolving all the time. New, amazing inventions are coming to fruition each year, and we're making a lot of progress in the security industry, especially. In fact, modern technology is making it much easier to enhance the safety and security of businesses of all kinds. Business security is a huge worry for business owners, but it doesn't need to be anymore. There isn't even a need for physical security guards anymore, with the technology available! There are methods you can use to keep your business safe, both online and offline. Here's how modern technology is making it easier to keep your business safe:
Have Someone Man Your Security Cameras for You
Having security cameras onsite is a very good idea. Not only do they deter thieves and intruders, but they can also help you to identify and catch criminals, and keep your business safe in the event of an accident. Although it isn't completely necessary, you can have somebody man your security cameras for you when you're not there. This eliminates the need to have a security guard physically present on the site, and all areas of your location can be watched at all times.
Monitor Yourself from a Remote Location
If you'd like to check up on your business from time to time, you have the option to monitor it yourself from a remote location. Many security systems will allow you to log on and see what's going on, wherever you may be in the world.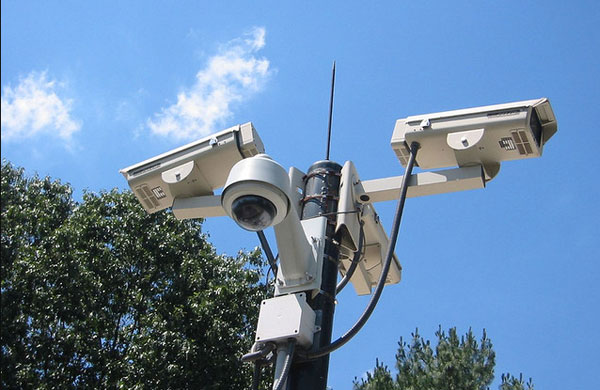 Alarm Alerts
Whether you're interested in fish farm security or construction site security, having alarm alerts set up is one way you can deter intruders. Having an alarm sound when somebody enters the property is a big deterrent, and it will notify nearby individuals. You can receive an alert wherever you are, and so can the emergency services, if necessary.
Security Fencing
High-quality security fencing is another huge deterrent when stopping people from wandering onto your site. This makes it clear that the grounds are out of bounds, so an intruder can be under no illusion that they are breaking the law by entering. Fencing like this teamed with CCTV and alarms is a surefire way to keep your business safe and sound.
A Safe for Valuables
If you must keep valuables on-site, make sure you have a safe. Many of the safes today can't easily be cracked; even by the experts! If you care about your valuables, invest in a high-quality safe to protect them!
Online Security
Online security is important too! There are many ways you can keep your business safe online, but a few of the best include:
Data Encryption
Data encryption makes it possible for only authorized people to decode and read important information. This is good for businesses that work with sensitive information. Unfortunately, there are still times when loss of data occurs, either through hackers or physical occurrences beyond your control. Secure Data Recovery is there to assist you when these unfortunate events happen, and will put your mind at ease."
Facial Recognition
Facial recognition is something we thought only existed in films, but now it's used to ensure only authorized people can access your computer/info.
The above Modern technology is making it so much easier to keep your business safe, and it's only getting better!