Trying to find high-performance tires that excel in grip, longevity, and gas mileage? Continental tires can be what you're looking for. They're an excellent option for experienced drivers due to the brand's solid reputation and tireless commitment to technological advancement.
The Continental brand has continuously improved its tire manufacturing processes, opening up new areas of innovation in the tire industry. Now, the company is a significant player in the tire and auto components industries worldwide.
In this article, we'll explore the key benefits of Continental Tires.
The Continental Brand Overview
The Continental tire manufacturers do much more than just produce tires. Since its founding in 1871, the company's mission has been to enhance the security and efficiency of transportation. The company has been at the forefront of technological advancement for decades, and they're constantly looking for new ways to improve the driving experience through innovations.
Here are some other facts about the Continental brand:
Continental offers tires in a wide variety of sizes, weights, and capacities to suit every situation.
Their tires have been used on race cars and Tour de France cycles, breaking speed records.
Continental consistently ranks among the best in their category.
With a reputation for quality and innovation, Continental is a trusted brand among drivers worldwide.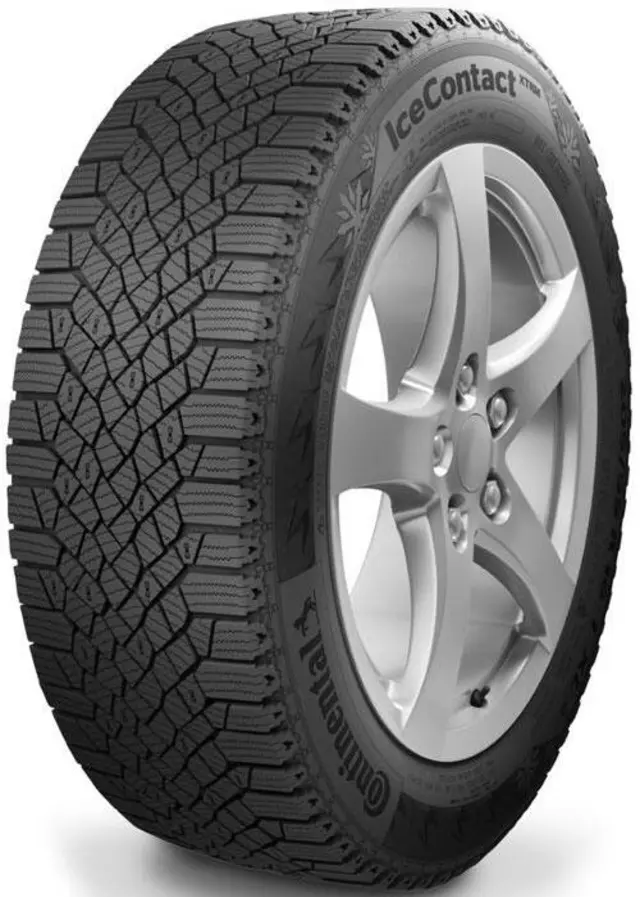 Key benefits of Continental Tires
From the initial concept to the final product, the company invests significant effort and dedication in developing each tire, employing cutting-edge technology and materials to ensure you receive the best product. Here are some of Continental Tire's most appealing features.
Optimized Grip and Enhanced Control
Continental's innovative approach to tire manufacturing has ushered in a new era of technology aimed at improving tire grip. With their new, patented technology, the company can provide consistent grip grading from a single compound by carefully controlling the curing temperature manufacturing stage.
This unique approach is reflected in the tire's design, whereby the flexible shoulder area of the Continental tire promotes superior maneuverability and control, especially when navigating turns. Meanwhile, the central tread is built to be very resistant, so it can last for as long as possible.
Optimal Traction on Slick Roads
Even the most skilled drivers sometimes struggle in the rain. But no matter how slippery the road gets, you can drive confidently with RainGrip Technology. Continental tires can shed water fast and efficiently, allowing you to maintain a firm grip on the road.
Durability
Durability is another benefit of RainGrip Technology. Continental tires' formula outperforms conventional tire compositions in terms of longevity, allowing you to travel further without sacrificing handling or performance. You can cut down on expenses in the long term since you won't need to frequently replace your tires.
Excellent Stability at High Speed
As a company, Continental's goal is to make driving as secure and efficient as possible for its customers. The company has created top-notch 0-degree steel-belted construction technology to ensure the highest level of stability at any speed.
Compared to more conventional approaches, the 0-degree steel-belted design has several benefits. The arrangement of the belts in the tire at a 0° angle to the direction of travel provides a more stable base for the tire. Thus, the tire will be less likely to distort at high speeds, leading to a smoother ride and improved control.
Also, read: How Many Wheels Are In The World | Wheel Types in the Technology
Final Words
Continental tires are one of the best options for tires with exceptional performance. They have an unparalleled commitment to quality, reliability, and safety. From high-speed adventures to driving in the rain, they have tires to meet your needs.
However, it's important to remember that the responsibility for safe driving ultimately falls on the driver. Even with the highest-quality tires on the market, accidents can happen. This is especially true with the rise of self-driving cars, where questions about liability and fault in the event of an accident become more complex. For example, who is at fault in a self-driving car accident? As this technology becomes more prevalent on our roads, it will need to be addressed.
Please follow and like us: