Until a few years ago, Metal Innovations was just another small garage-based business offering repair services to heavy-lift helicopter operators. Today, however, the company is being recognized as one of the successful manufacturer and repair facilities for heavy lift helicopters.
Company Profile
The company was started around 17 years ago in a garage. After its recent success, the company offers jobs to 30 employees. The manufacturing facilities have outgrown the humble garage beginnings and are now housed in the Aurora State Airport in Oregon. The clientele of the company now includes, in addition to helicopter operators, cargo air carriers, passenger air carriers, and corporate aircraft.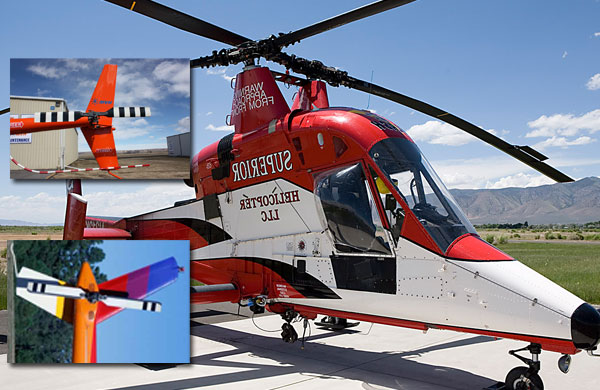 Working of Metal Innovations
The reason behind the recent success and prominence of the company lies in the tail rotor blade that the company developed for Sikorsky and Erickson's heavy lift helicopters. Furthermore, the company is also in the process of a replacement rotor blade for military helicopters as well. The company has already acquired the Supplemental Type Certificate (STC) and is poised to expand its manufacturing and repair operations following the elevation of its business profile. The process has taken the company nearly three years to complete and is now ready to be used on leading models such as the Erickson Air-Crane, the Evergreen, Siller Brothers, and Helicopter Transport Services aircraft.
Expanding its Horizons
This is certainly not the goal of Metal Innovations. The company is ready to take bolder steps following its rise to prominence. The company is committed to developing new designs and manufacturing methods to become a premier manufacturer of tail rotor blades. One project that is currently in the pipeline is the new composite tail rotor blade. While the company builds up its manufacturing capabilities, it is also expanding its repair operations at the same time. The company has obtained permission from the Federal Aviation Administration (FAA) to repair S-64E/F and CH-53/54 helicopters. Under this approval, the company will be able to repair tail rotor blades on these heavy lift helicopters.
Metal Innovations – A Future Concept
Metal Innovations also continues to push its expertise further down the value chain by developing all the related parts of its new tail rotor blade. Today, the company has come a long way from the days when its capabilities were viewed with apprehension. This caused the company to lose out on important bids that would have brought about the growth much sooner.