The majority of us wish to watch movies on big displays. Or even like to play games on bigger screens than simply playing on laptops. To do so, we simply use an HDMI switch, but wait, you know, you can also use your laptop with HDMI output for this. Normally, a lot of laptops have an HDMI port that allows us to connect them to a large display.
If you want to purchase a laptop with HDMI output, then read this article first because I have written some necessary details about it. I know it can be exhausting to find a suitable one for you when there are a lot of choices. You should buy a laptop with the specs of your wish and budget. That is why I have mentioned three laptops with HDMI output. Additionally, I have mentioned their specs along with the pros and cons. So, let's get to it.
Lenovo Ideapad 3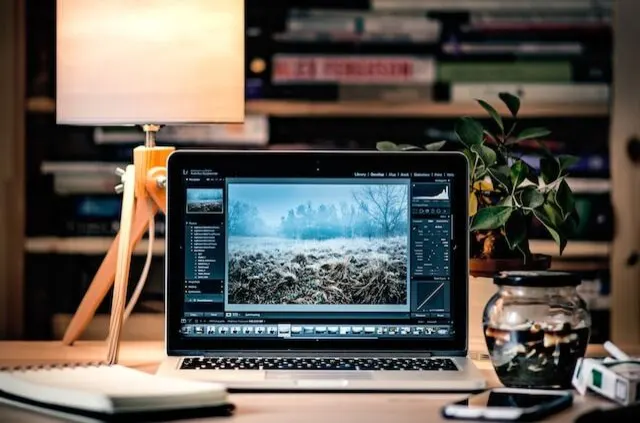 I have been using an IdeaPad 3 laptop for almost 2 years. Therefore, I will have written about my personal experience using it.
Lenovo IdeaPad 3 is a good laptop with HDMI output because it gives a smooth experience. I have been using it conveniently for everyday tasks. With its design and performance, it's your trusty laptop for everyday use.
The IdeaPad 3 features 8GB of RAM. That makes it able to work on many applications efficiently. Additionally, it's equipped with a 256GB drive. Fastest and swiftest data transfers.
Specifications
Manufacturer
Lenovo
Processor
11th Generation Intel Core i3-1115G4
Graphics 
Intel UHD Graphics
Display Size
15.6 inches
RAM
8GB 
Operating System
Windows 11 Home
Ports and Connectivity
The Ideapad 3 has a special HDMI port that is used to connect it to big screens like monitors or Smart TVs. For connectivity, it has two USB ports for quick data transfer.
If you are thinking about your headphones, then there is a plug for headphones or microphones as well. For online and wireless connectivity, it provides Wi-Fi and Bluetooth options.
These features make the IdeaPad 3 suitable for our list of laptops with HDMI output.
Budget-friendly pricing.
Extended battery life.
User-friendly RAM and storage upgrades.
Limited choices for storage capacity.
Some software may require more RAM.
The fan can be pretty noisy.
HP Victus Gaming Laptop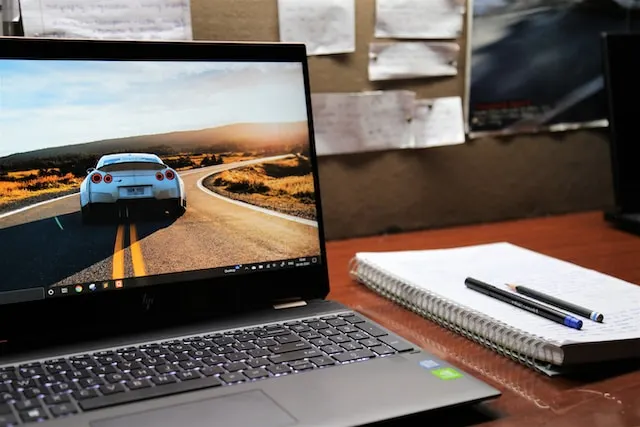 If you are looking for a gaming laptop like the Asus Tuf FX705 that can deliver smooth graphics,
The HP Victus Gaming Laptop is a fantastic choice to think about because HP Victus is specially manufactured for gaming purposes.
Specifications
Manufacturer
HP
CPU
AMD Ryzen 7 5800H
Graphics
GeForce RTX 3050Ti
Screen Size
15.6 Inches
RAM
64GB
Storage
2TB PCIe SSD
OS
Windows 11 Home
Ports
HDMI 2.1
Performance
This laptop is a strong performer with a fast AMD Ryzen 7 processor and 64GB of RAM. If we talk about space, it has a 2 TB storage drive. It is great for gaming and demanding tasks because it has RTX 3050Ti graphics.
Connectivity
It has various ports, including a USB Type-C and two USB Type-A ports for peripherals. For external displays, we have an HDMI 2.1 port.
Additionally, it provides a multi-format SD media card reader. So we can transfer videos and photos from a camera or any other device. So we can agree that the HP Victus is a good laptop with HDMI output.
Support for Android applications.
Ample 64GB of RAM for seamless multitasking.
Potent processor capable of handling demanding tasks.
High-performance graphics suitable for gaming and graphic-intensive work
It comes at a higher price point compared to similarly-spec laptops.
Has a shorter battery life.
The Lenovo ThinkPad E15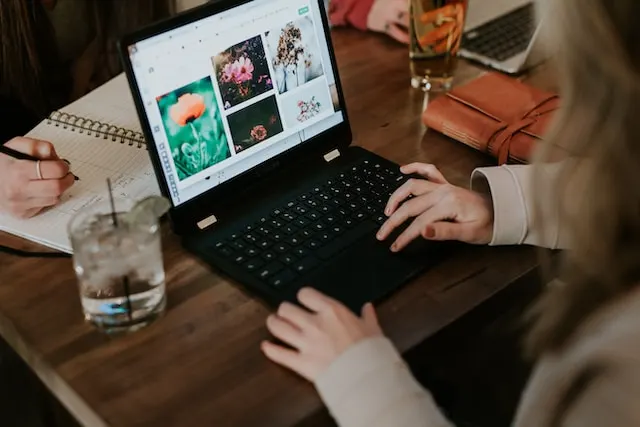 If you are looking for a work laptop, consider the Lenovo ThinkPad E15.
The Lenovo ThinkPad E15 is a robust business laptop that features a 15.6″ Full HD screen. It boasts a powerful AMD Hexa-Core processor, which outperforms the Intel CPU. It also provides 16GB of RAM and a 512GB SSD.
Specifications
Manufacturer
Lenovo
Processor
AMD 6-Core Ryzen 5 4500U
Graphics Processing Unit (GPU)
AMD Radeon Graphics
Display Size
15.6 Inches
Memory
16GB RAM
Storage
512GB PCIe SSD
Operating System
Windows 11 Pro
Connectivity
The ThinkPad E15 has many ports, including an HDMI 1.4b port. This port is special because it permits us to link the laptop to external screens. In addition, it offers other ports like USB Type-C 3.1 and 3.2 Gen1.
For wireless connections, it has the option of Wi-Fi and Bluetooth.
Normally, it runs on Windows 10 Pro. But if you wish, you can make it to Windows 11.
Graphics
It has a great AMD Radeon Graphics system, which makes videos look better on the laptop screen. You can also link it to a large display utilizing  HDMI output or USB Type-C. When you do that, the picture on the bigger screen can be really clear, up to 4K quality. This laptop with HDMI output is great for working or watching videos on a larger display. I hope now you understand why the ThinkPad E15 is a good option for multiple tasks.
Simple setup process
Extended battery life
Efficient for multitasking
The fans can become noisy.
The manufacturer provides only a one-year warranty.
Conclusions
In today's world, having a good laptop with HDMI output is important for a smoother day.
There are many laptops with HDMI ports to choose from. But before deciding, you should make up your mind about what features you wish for and what your budget is. If you wish to have a laptop with a large LCD and a comfy keyboard, consider the Lenovo laptops. Because they are particularly manufactured for multitasking and have HDMI ports.
I hope you can now buy a laptop with HDMI output that is according to your needs. And this guide helped you choose the right laptop with an HDMI port.
Please follow and like us: