The best solar watches are not only battery-free but also some of the coolest (and cheapest) wristwatches accessible. Why not consider a solar-powered model if you're in the market for a new watch that is the latest in solar technology? Sun powers these cutting-edge solar watches and they have a durable construction that will endure for years.
Also, they are available in a wide range of shapes and hues, making it easy to choose something that suits your taste. We've rounded up the top solar watches for men, from rugged to refined styles.
The best solar watches are available right now and we list them below. After that, you may luxuriate in the knowledge that you'll never have to purchase another watch battery again. You will also get a guide on shopping for the best solar watches in 2022. Here are the top 10 affordable luxury watch brands to buy in 2022.
1. The Citizen BN0151-09L Eco-Drive Solar Watch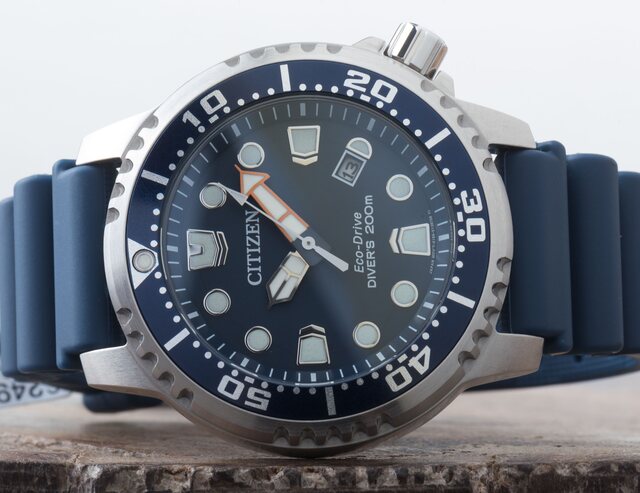 This Citizen Solar Watch has a dial and strap made of dark blue polyurethane. This timepiece is an excellent accessory thanks to its 48mm metal case, Eco-Drive technology, and illuminated hands and hour markers.
The watch is perfect for swimming, bathing, and snorkeling thanks to its Japanese quartz movement and water resistance of up to 200m. The date window, the elapsed time, and the unidirectional bezel are also noteworthy.
2. Solar Timepiece Armitron AD/1002NVSVBN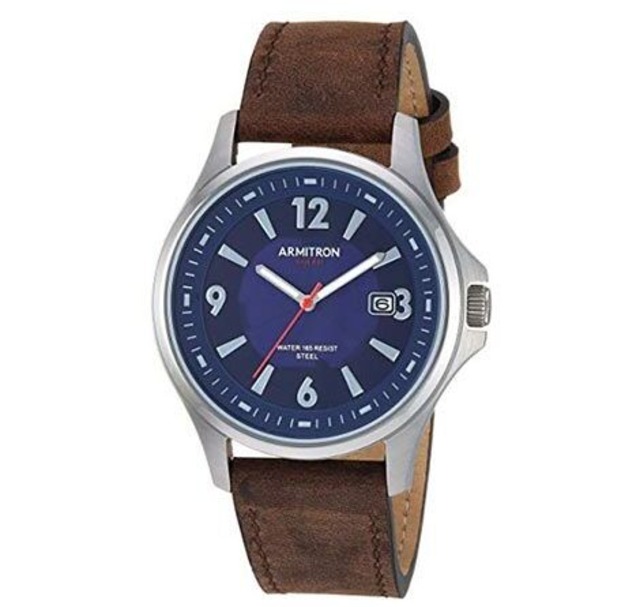 Classic beauty and elegance characterize the Armitron AD/1002NVSVBN Solar Watch. The 41mm metal casing and analog quartz mechanism of this wristwatch guarantee its durability. The watch's brown leather band complements the navy blue dial, giving it a traditional appearance.
A fully charged battery may keep going for up to four months. In addition, the watch is waterproof up to 50 meters. Thus, you can use it when swimming for short distances.
3. Luminous Solar Watch By Seiko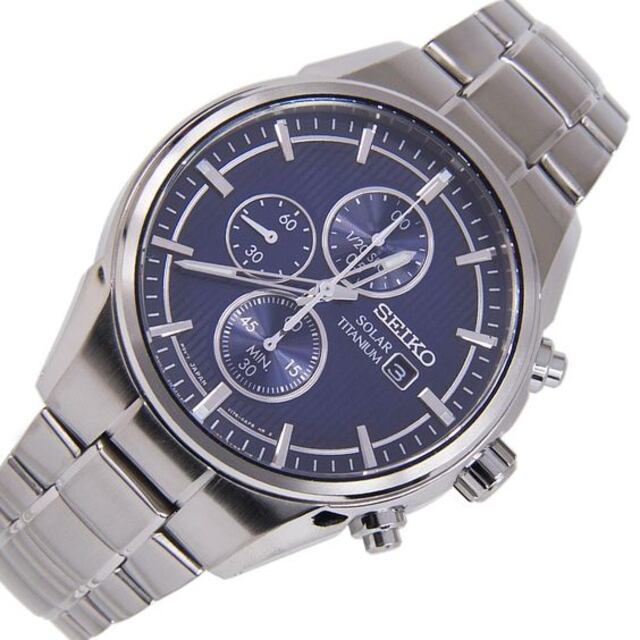 You can wear the Seiko Solar Watch at many different events. Japanese quartz movement power this watch and it has an analog display and can withstand water pressure up to 100 meters. The watch is made to endure with a Hardlex dial glass and a durable crystal housed in a robust 43mm stainless steel body.
The nylon band and blue dial with oversized, lume-coated hands and markers are just cosmetic touches. In addition, the solar-powered construction avoids the need for regular battery replacement.
4. Casio Pro-Trek Solar Watch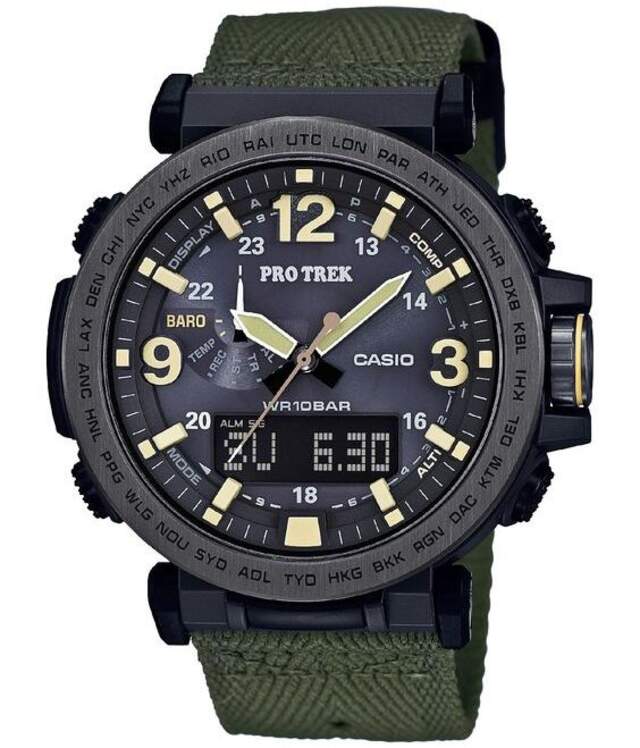 In the field of survivalists, you can clearly differentiate mechanical timepieces and solar watches. If you want to know more about sun system technology, click here. Each camp argues for the superiority of its respective technology in the event of a global catastrophe. This high-performance watch has various features like Casio's touchless Triple Sensor Technology and Tough Solar Power. Atomic timekeeping, a barometer, and a digital compass all come standard on the Solar-Powered Pro Trek, costing less than $350.
5. The Seiko Prospex Arnie SNJ025P1
Arnie is, without a doubt, an innovative timepiece. It's an enormous clock measuring over 48mm and has buttons and dials. However, among solar-powered divers, it ranks near the top.
This analog-digital hybrid watch has various functions. It comes with an automated calendar set to the end of the year 2100. It has a stopwatch, dual time zone support, an alarm, and more.
6. Sun-Powered Casio GW-9400-1CR Analog-Digital Display Watch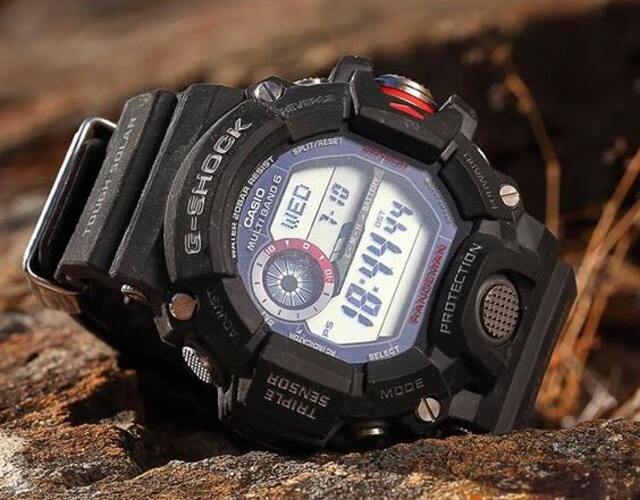 This watch is both aesthetically pleasing and very functional. This watch can withstand up to 200 meters of water, making it ideal for scuba diving and other aquatic pursuits.
The dial is made of scratch-resistant mineral crystal, and it has a mechanical compass, thermometer, and accurate atomic timekeeping. The black dial, black resin band, and red accents on the dial all contribute to the watch's athletic vibe.
7. Sport Solar Watch By Casio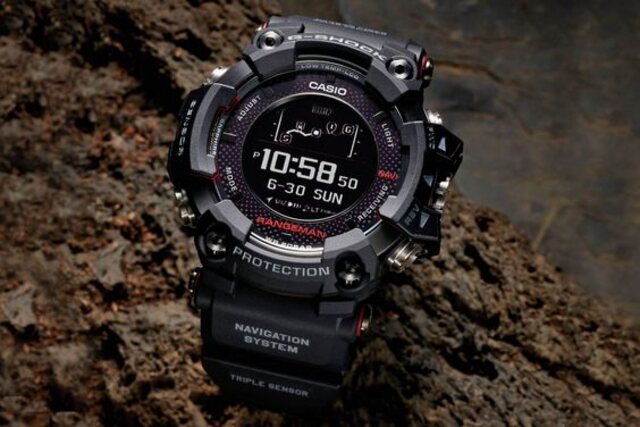 Elevate your style to new heights with a solar watch that serves all your needs while also looking great and lasting a long time. A 46mm body, 100m of water resistance, and Japanese quartz movement characterize the Casio Solar Sport Watch.
This watch will be your companion on your travels, day or night, thanks to its LED light with afterglow and its luminescent hands and markings. These features, plus a calendar and global time, are integrated into the watch's meticulously constructed design.
8. Tissot T0914204405100 T-Touch Solar Watch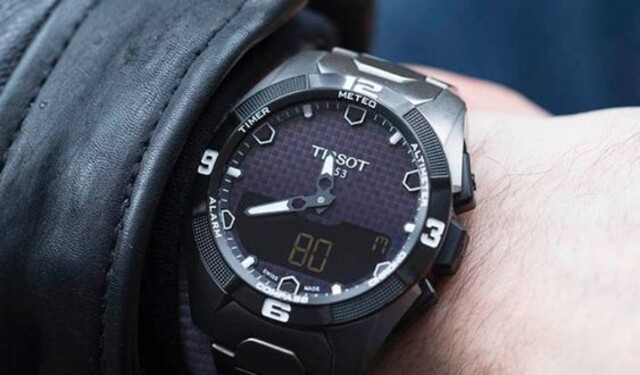 If you're a male, you need a Tissot T-Touch Solar Watch. A pro sapphire crystal, a steel frame, and a button strap create this stunning timepiece. The amazing design of this timepiece is mostly due to its black dial and silver titanium band.
The Swiss-quartz movement with the illuminated hands and hour markers make for a visible timepiece. This sturdy watch can survive the harshest situations thanks to its 100m water resistance.
9. Watch By Seiko, Model SSC017 Prospex Solar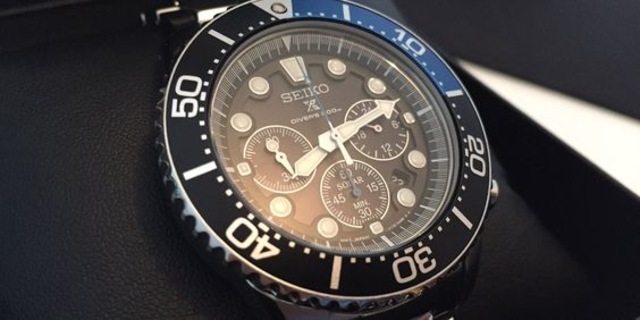 This watch is a great example of how form and function coexist harmoniously. The solar-powered watch has a Hardlex dial glass and a stainless steel casing, making it a sturdy and long-lasting option. The black display and metal strap give this watch a beautiful look.
The watch is suitable for swimming, diving, and other aquatic activities thanks to its 200-meter water resistance. This beautifully designed timepiece has a Japanese quartz movement and a diving bezel. You can recharge it in sunlight.
10. Men's Solar Chronograph PX5037 By Pulsar
Pulsar's long-standing brand in the watch industry honors its past while looking forward with optimism. The fact that this watch runs on light rather than batteries sets it apart. The watch's stainless steel case and strap contribute to its high fashion status. The blue dial stands out thanks to its luminescent hands, hour markers, and calendar.
Buying Guide For The Best Solar Watches
Whether you prefer analog or digital, this solar-powered wristwatch ensures you'll never make any mistakes. We've given you an overview of the top solar watches so you can make your choice. If you have any questions about making the appropriate purchase, this guide should clear them up. Gaining familiarity with all aspects of these timepieces will undoubtedly facilitate decision-making and result in a more satisfying purchase.
Let's delve into specifics on what to keep an eye out for when purchasing a solar-powered wristwatch.
1. Type Of Case
When purchasing a watch, the size of the case is the most important factor to consider. You may tailor the watch's appearance and fit your wrist by adjusting its overall form parameters (or general form characteristics).
2. The Amount Of Time Required For A Charge
Charging by solar energy might take a few minutes to a few hours, depending on the device. Comparatively, charging using artificial light may take much longer and wouldn't provide the same energy as charging with direct sunlight on a clear day. Learn do solar chargers require direct solar light.
Please refer to the user manual for information on how long your watch will need to charge. Most solar watches have a battery life of 8-12 months, which is more than enough.
3. Power Reserve
How long a solar watch may go without being charged depends on its power reserve (especially while stored or used in dark places).
If you plan on wearing your watch often, knowing when the solar energy has gone out is a crucial aspect to look for before making a purchase. See what kind of power reserve your watch has by checking the manual.
4. Design And Style
The market is stocked with a wide variety of solar watches designs. They are designed to provide a sophisticated appearance when worn by men, women, or both. They might have a formal look or a more casual, athletic vibe.
In more expensive versions, the watches' bands may be composed of various materials, including rubber, stainless steel, leather, nylon, and even gold or diamonds. Consider the event you will be attending before deciding on a watch.
5. Waterproof
The solar watch must be kept dry to work properly like any electrical device. One may use a water-resistant watch when swimming, snorkeling, scuba diving, or just walking about in the rain. That's why it's crucial to look at the item's water resistance rating before buying it.
How Do Solar Watches Work?
A Solar Watch is a wristwatch that tells time by capturing the sun's power. A solar cell (the solar cell unit beneath the dial) converts the energy from sunlight into electrical current. The power is kept in a rechargeable battery and utilized to run the watch.
Conclusion
As the name implies, solar watches are solar-powered to provide you with timekeeping and other useful information. This means you won't need to replace the batteries in these watches for a very long period.
As a result, some of the best solar watches and their key features and characteristics have been highlighted here. Furthermore, you'll find a comprehensive solar watch buyer's guide above. Hopefully, your worries regarding which luxury solar watch to buy have been cleared up.