With Mac, enjoy the independence of a day's worth of battery life. Mac's remarkable power efficiency means you never get out of power when working or enjoying yourself. Learn more about the performance of a Mac's long-lasting battery and how to prolong the MacBook's battery life.
Apple has significantly improved power management and battery technology over the years to extend MacBook battery life. Maximizing the amount of time consumers can use their MacBooks before they need to be charged. It makes possible by the incorporation of cost-effective hardware components, clever software algorithms, and careful design decisions.
Do Macbooks Have Good Battery Life?
The precise battery life of a MacBook Pro can change based on the MacBook model and how you use the device. Standard usage, like online browsing or video streaming, is often used to estimate the battery life of Apple's laptops. Depending on the MacBook model, these estimates may range from eight to eleven hours or more.
The macOS operating system from Apple also has energy-saving measures that contribute to longer battery life. Based on usage patterns and system circumstances. Your MacBook features automatically alter settings and optimize performance.
It's crucial to remember that real battery lifespan can vary depending on the screen brightness, use of resource-demanding applications, wifi connectivity, along with additional user-specific settings. In contrast to many different laptops on the market, MacBooks are typically thought to have an improved battery life than MacBook Pro.
Guidelines For Increasing MacBook Battery Life
To maximize battery life, Apple's macOS operating system includes several power management tools. These capabilities include App Nap, which gives priority to running programs and lowers the power usage of inactive or idle ones, and Power Nap, which enables your Mac to update data, do backups, and fetch new files even when it is sleeping and still preserve battery life. Advanced power settings in macOS include the option to regulate background app refresh, engage power-saving mode, and alter display brightness.
These choices provide customers more control over how much energy their Mac uses and enable them to balance efficiency and power consumption based on their requirements.
1. Battery Calibration: MacBook Pro battery calibration to extend battery life is an important step. Regularly adjusting your MacBook's battery will help it become more accurate at predicting how much power is left in the tank. The battery should be fully charged once, then totally discharged before being recharged.
2. Take control of background processes: Reducing the load on your MacBook's capabilities and shutting off useless tabs will help the battery last longer.
3. Utilise energy-saving tools: Make use of features including Power Nap, which lets your MacBook fetch emails while it's sleeping without drastically reducing battery life.
4. Reduce Backlight Intensity on Keyboard and Display: You may save battery life by turning down the keyboard backlight and display brightness.
5. Unplugging unused peripherals: This can extend the life of your MacBook's battery. Examples of such devices are USB drives, printers, and accessories.
6. Enable the built-in Battery Saver option: In macOS to limit background activities, slow down performance, and prolong battery life.
The MacBook Pro 14 (2023) And The Battery Life Of The M2 Chip
Apple has once again captivated the market with a slew of upgrades and changes with the launch of the MacBook Pro 14 in 2023. This new model's long battery life, made possible by the ground-breaking M2 chip, is one of its most notable qualities, like the MacBook Air battery life.
The 2023 MacBook Pro 14
A much-anticipated update to Apple's range of business computers is the MacBook Pro 14. It meets the demands of both creative professionals and power users, offering a sleek appearance, a beautiful Retina display, and strong performance. The M2, a replacement for the highly regarded M1 chip, is the in-house silicon chip used in the latest model.
Users should anticipate, to a significant extent, the MacBook battery life with the MacBook Pro 14 compared to earlier generations. It is anticipated that the laptop will offer up to several more hours of use. It allows users to perform tasks, create, and entertain themselves for extended times without stressing about the battery running low on power.
Battery Life And The M2 Chip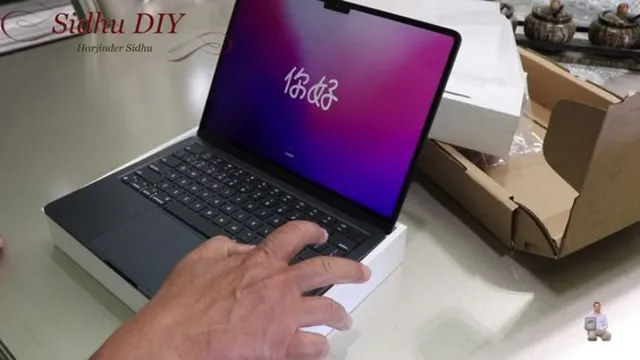 The industry was completely transformed by Apple's M1 processor, which debuted in 2020 and offers remarkable performance & low power consumption. The MacBook Pro M2 battery life improves upon the success of its predecessor by increasing performance and power optimization. Battery life is one of the primary areas where the M2 chip shines.
The MacBook Pro 14 battery life is made possible by the M2 chip, which was specially created to maximize energy economy. Apple has developed a microprocessor that boasts unmatched power management capabilities by combining cutting-edge manufacturing techniques, architectural upgrades, and software optimizations.
The Bottom Line
Several tactics may use to extend the battery life of a MacBook Pro, including changing settings, controlling resource-intensive operations, and developing excellent battery management practices. Users can make sure they get the best performance from their MacBook battery health. To understand the elements that affect it and apply these suggestions. This will enable them to work longer sessions, be more productive, and use their computer without interruption.
Frequently Asked Questions
Do Macbooks have good battery life?
It depends on how you use the MacBook. To know how to improve MacBook battery life? You just have to follow simple instructions if you want a long life of your battery.
How to check Macbook battery life?
You can easily check the Macbook battery life. Simply go into the settings, then click battery in the sidebar here. You can check the MacBook Pro battery life.
Why is my Mac losing battery so fast?
In this case, it means you are not following instructions. For example, not adjusting brightness or you maybe overcharge your MacBook. You can also go for a MacBook battery replacement in case of low battery health of MacBook.