Quick Review
The Lenovo IdeaPad 720s-15 is the best choice for everyone who wants efficiency and elegance in one laptop. It is just because it provides a high-level experience with unparalleled features that satisfy every single user.
Enter the world of powerful computing with the Lenovo IdeaPad 720s-15. Surely the Lenovo IdeaPad 720 will exceed your expectations because of its unique features. The Lenovo IdeaPad 720s-15 Will be your trustworthy partner in this digital and modern world of computing.
This Lenovo IdeaPad is more Than just a laptop, All thanks to its flexible design. All thanks to its flexible design, portability, and performance.
High-performance processor
15-inch Full HD display
NVIDIA enhanced Graphics
Long-time battery
Average webcam quality
Limited upgradability
A little bit expensive
Limited ports
It is the review section of Techbuzzer. We intend to give you an objective evaluation of the gadgets you're interested in. Let's look at the Lenovo IdeaPad 720 S-15's high-end specs.
Price And Where To Buy?
Features And Specifications Of The Lenovo IdeaPad 720s-15
Avoid allowing the little things to ruin your time on the computer. If you're looking for a laptop that manages to be both stylish and powerful, consider the Lenovo IdeaPad 720s-15.
To understand why this laptop is so popular, read the Lenovo IdeaPad 720s-15 review, technical specs, and special features.
Sleek And Modern Design
The Lenovo IdeaPad 720s-15 is a slim, elegant, and stylish laptop that demands attention from the moment it has placed on a desk.
This laptop's fine metal polish and minimalist design give it an undeniable air of elegance.
A Powerful Processor
The laptop has a speedy processor that can handle the demanding tasks of every user, whether they are students or office workers, and a speedy Intel Core i7 processor and Windows 10 Home operating system.
High-Definition Visuals And Immersive Audio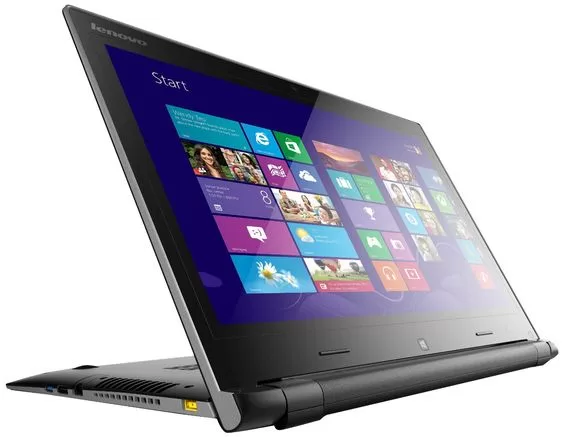 The IdeaPad 720s-15, with its 15.6-inch Full HD display and resolution of 1920 x 1080 pixels, is the best laptop with an IPS screen because it displays images clearly and vividly, down to the finest aspects. This must be in the best IPS display laptop.
The IdeaPad 720s-15 offers an excellent visual experience for anyone using it, whether gamers, movie buffs, editors, IF-VOD streamers, or anyone else.
High Storage Options
It offers multiple storage options. These include SSDs, enabling quick start-ups and data retrieval.
The Lenovo IdeaPad 720s-15 replaces your sluggish laptop with silky performance.
The 16 GB of DDR4 RAM facilitates effortless juggling of multiple tasks and rapid data access. Its hybrid storage solution comprises 512GB PCIe SSD and 1TB HDD of the IdeaPad 720s-15.
The storage options are excellent because of the mix of SSD and HDD.
Security Enhancements
Since security is Lenovo's priority, the Lenovo IdeaPad 720s-15 has a fingerprint reader as one of several security measures. It provides an additional safeguard for your data.
Portable And Lightweight
Exceptionally light at just under 4.4 pounds (2 kg), the IdeaPad 720s-15 is a wonderful business travel companion. let's not forget the fantastic Lenovo ideapad 330-15 AMD, a laptop that provides outstanding value and great performance without breaking the bank.
Harman Speakers
The Harman speakers and Dolby Audio technology ensure crystal-clear audio while you work.
Thanks to the high-quality sound, you'll have a better time playing games and watching movies.
NVIDIA graphics
There is no room for latency or frame dips on the Lenovo IdeaPad 720S-15 because it has equipped with high-performance components like NVIDIA graphics cards. This feature is amazingly present in Lenovo gaming laptops.
The IdeaPad 720s-15 has 2 GB of dedicated video memory (VRAM) from NVIDIA's GeForce GTX 1050 GPU. It can handle graphically hard work as well as casual gaming.
Battery Life
The Lenovo IdeaPad 720s-15's battery life is impressive, allowing many hours before recharging. With normal usage, the IdeaPad 720s-15's 4-cell Li-Polymer battery can last for 9 hours.
Stay Connected
The wireless connections on the Lenovo IdeaPad 720s-15 (both Wi-Fi and Bluetooth) are extremely quick. Dual-band Wi-Fi (802.11ac) and Bluetooth 4.1 ensure fast and stable wireless connectivity on the Lenovo IdeaPad 720s-15.
Gaming Features
The laptop is the perfect gaming laptop due to its quick processor, stunning display, and entertaining soundtrack. These laptops are for gamers. This Lenovo 720S-15 gaming laptop will take you to new heights of enjoyment and achievement.
It is packed to the gills with state-of-the-art features and processing power, ensuring a unique and thrilling gaming experience. We'll dive into top-tier gaming with the help of the Lenovo IdeaPad 720S-15.
Alternative solutions
The Lenovo IdeaPad 720s-15 webcam is typical. The Lenovo IdeaPad 720s-15's webcam disappoints photographers. You can upgrade your Lenovo gadget with a higher-quality webcam by upgrading to the Lenovo Ideapad L340-17 (Gtx 1050) or Lenovo Ideapad Gaming 3.
If you need a laptop with additional ports but are stuck with a Lenovo IdeaPad 720s-15, consider upgrading to a Lenovo IdeaPad L340-15 instead.
The cost may be too high for its features. Still, the Lenovo Ideapad I340-15, 5, 1, and 3i are decent options.
The Lenovo IdeaPad 3 is a budget-friendly solution for regular work, thanks to its entry-level to mid-range integrated graphics and processors.
Conclusion
The Lenovo IdeaPad 720S-15 is, in terms of both performance and quality. The best laptop Lenovo makes for its all-in-one desktops. It is Lenovo's all-in-one. Taking your computing to new, unexpected heights is possible with the Lenovo IdeaPad 720s-15. Whether you're an expert searching for a top-tier performing gadget or a casual user looking for a stylish one, the IdeaPad 720S-15 will not disappoint.
FAQ
When did the IdeaPad 720S release?
In 2017, the introduction of the IdeaPad 720S.
Is the Lenovo IdeaPad a Good Buy?
Lenovo IdeaPad laptops have often been considered excellent options because of their dependable performance, stylish aesthetics, and easy-to-use.
Is a Lenovo IdeaPad a Real Laptop?
Since the Ideapad series is one of Lenovo's most well-known and distinctive, there is little mistake that it is a genuine laptop. The IdeaPad notebooks are full-fledged PCs with many features and specifications that can run Windows.
Is the Lenovo IdeaPad 5 15 Good?
The Lenovo IdeaPad 5 15 has received generally positive feedback from its users. The IdeaPad 515 is a capable yet lightweight laptop.
Its powerful AMD Ryzen or Intel Core CPUs, large amounts of RAM, and available solid-state storage make it suitable for various uses.
Feature Image: pinterest.com