How data gets lost
The process of recovering deleted or lost data from your system can be simple or complicated depending on the circumstances under which the data was lost in the first place and what changes have been made to the data and your system since then. Free recovery software makes the recovery process much easier. Quite often, data is deleted accidentally from the system. Sometimes, the user accidentally initiates formatting of the file system which results in the system overwriting new files to existing ones. Hardware or software failures also lead to loss of data. Whether data is deleted intentionally or accidentally, the good news is that, except in the case of overwriting, the system maintains the original storage space of the file for some time and the file can be recovered before the space is assigned to a new file. This is a beneficial feature of the Windows system which has been fundamentally designed to delay the process of erasing data permanently from the system
Is data recovery possible?
Although the deleted file has been moved to the Recycle Bin, it is possible to recover the files that have been removed even from the Recycle Bin. So, when you discover that some important data has been lost, do not create any new file until all the previous data has been restored. If the system overwrites new data to the storage space of the previous data, recovery through free data recovery software won't be possible.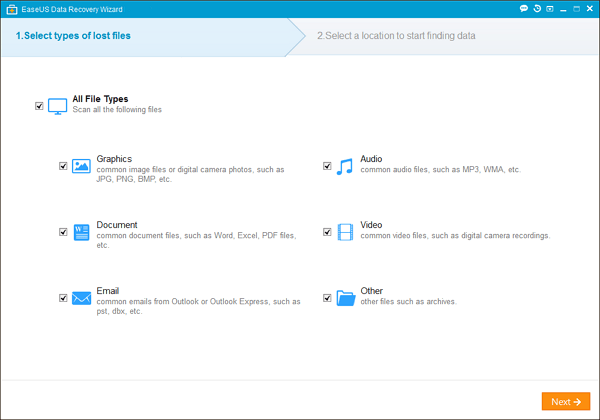 How data recovery software work
Most of the time, free recovery software works effectively. With greater awareness about electronic crime and strict enforcement of legislation relating to electronic crimes, there has been considerable progress in the efficiency of free data recovery software. These software typically work by scanning the system or storage device such as a flash drive or CD. The data recovery software locate information or file structures that can help them put together the different parts of the original file. Usually, this includes the Master File Table or MFT, the header, footer, and content of the file, depending on what is available. However, if the data or files have been lost due to a malfunctioning hard drive or other components of the system, or any other kind of physical damage to the system, then data recovery software cannot be used to recover the data. The data can still be restored, but the system will have to be sent to a professional hardware recovery expert.
Free data recovery software
Several free data recovery software are available online and can be downloaded to your system. A good example is EaseUS that works efficiently on Windows as well as Mac OS. It can be used to recover data that has been lost even due to hard drive damage. Other free recovery software that work as well are Recuva, Puran, Disk Drill, Glary Undelete, and Wise Data Recovery. Once downloaded, these software take the user through a series of simple steps to recover lost data. However, it is important to ensure that whatever software you download is offered by a reliable publisher to avoid getting viruses on your system. You should also avoid software that scans your system without changing the data present on your drive. Once the data recovery is complete, make sure you preview the recovered data.