There are many areas of business that have suffered in the last few years. But one that has definitely gone from strength to strength has been the gambling industry. The easing of laws and restrictions, alongside advances in technology, has seen more and more customers attracted to betting on sports.
One of the main reasons for the increase in usage is convenience. Sportsbooks around the world have made it incredibly easy to sign up for a customer account and place bets. One way they have achieved that is by offering mobile apps. These sports betting apps have opened up the industry to entire new demographic groups. So what features do users look for in a sportsbook mobile app?
Registration and Login
Potential customers will be offered various bonuses to join a sportsbook. However, even the most enticing promotion will ultimately fail if the registration process is overly complex or difficult to understand. Sportsbooks should strive to gather the necessary information for setting up an account in a user-friendly manner.
While storing personal details, including payment information, is necessary, users should not feel overwhelmed as if they are writing an essay. It is recommended to provide simple text boxes for users to enter their information. Similarly, the login process should be streamlined. Most sportsbooks opt for a straightforward combination of a security password and username.
Related: 11 Best Apple Watch Face (Third-Party) Apps For Ultimate Personalization
My Account
This should be the central part of any user experience. The actual betting markets will usually look very similar from app to app. But it is this control center that needs to be designed with UX in mind that is important. The 'My Account' section should be a starting point for all the user's actions.
There should be the ability to change user details and change passwords. But customer account holders should also be able to access banking, betting, and customer support from here too. A badly designed app will require the user to navigate around the app for too long before finding a solution. A central "my account" hub can avoid any UX issues.
Related: Track Your Spending And Reach Your Financial Goals: The Top Personal Finance Apps To Try
Payment Integration
This is an obvious feature that needs to be as well designed as possible. Placing a bet should not be a chore for the app user. Customers should, first of all, be offered a variety of payment methods to choose from – and be able to switch if needed without too much trouble.
If possible, the payment options should be connected with any mobile wallets that the customer may use as well. Although security is obviously very important here, users will get frustrated if they have to repeat the inputting of banking details time after time. A smooth, one-time action is the answer and there can be additional banking app security levels if needed.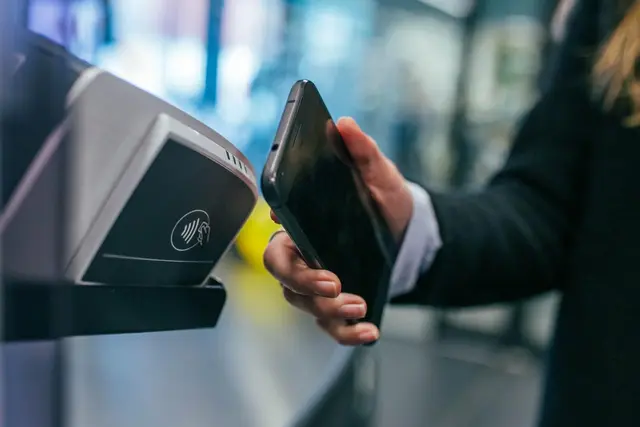 Make a Bet
The main reason for downloading a sportsbook mobile app is to place a bet, of course. The entire app needs to be well-designed to offer the best user experience. But the action of actually placing a bet should be as simple as possible from start to finish. Any hint of a need for repeat actions will result in the user moving away to another app.
Being able to find a suitable betting market has more to do with the general layout of the betting app than the wager itself. But there should be a seamless movement between the two and the action of placing a bet has to be as intuitive as possible. Customers should be able to place a wager quickly.
Live Streaming
This final feature is one that may not be considered a must-have by all users – or even the sportsbooks themselves. But it is an excellent example of how a betting app can stand out from the crowd. With so many similarities between sportsbook apps, it is crucial to find a USP.
A lot will depend on broadcasting rights and regulations. But if a sportsbook can offer the live streaming of sports, it can be very attractive for users. Customers should be required to have funds in their account to watch live streamed action but just being able to access live sports will encourage them to use the app more and also to place more bets. Surely that is the main goal of any sports betting app, after all?