Data is the most valuable resource for any business. It is the source of generating new clients, learning lessons from previous projects; in fact, data is mandatory for ensuring that your employees are paid on time and the organization keeps running smoothly. Unfortunately, there are times when data is lost, stolen, corrupted, or deleted accidentally. We discuss 5 quick tips for tragic backup data recovery.  
Let's face it, that nobody likes to lose data for the worst situation, for example, for business operations or personal childhood memory. But the situation could be expected if there is no adequate backup data recovery plan which might be as expensive as the contingency.
Backup data recovery plan 
What does it mean to have a backup data recovery plan?
It is the creation of measurement action a person takes for the business or personal data track. Excellent strategy leverage technological solutions like google drive and have robust backup data recovery anywhere desired. Here are 5 quick easy to adapt tricks that will always keep you in safe hands.
Diligence is proactive 
Prevention is the best cure. Data loss or theft usually occurs when your systems and networks are unprotected. Recently, a new type of threat called ransomware has created havoc for business systems. Don't be under the illusion that hackers only go after large businesses; small businesses are at equal risk. The best way to respond to this threat is to install filters that will block access to potentially harmful websites. Only visit verified sites from your computer. Install and regularly update anti-virus and anti-malware software.
Simply, there should be no space for any disaster. The plan must always be active behind as the spectrum of contingency and unforeseen situations are unpredictable. Circumstance may include the following: 
Power outrage 

Cyberattack

Disruption on the property 

Fire 
Basics plan for essential predictable can easily be pre-arranged so that at the time of disaster you can relax thinking that every information data is already saved.
After the loss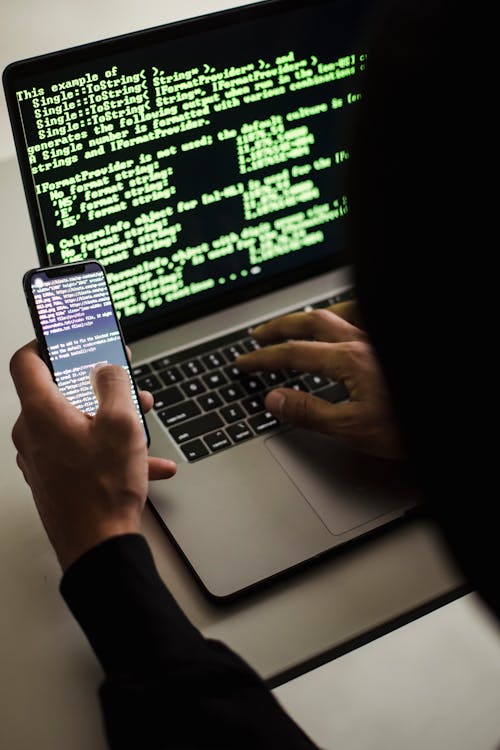 Assume that data loss has taken place. What should you do? The first thing is to stop all activity on the infected device. Do not try to download file recovery software from the Web on your computer. Next, take your computer to an IT expert to diagnose the extent of the damage. Timely diagnosis can help the IT expert to stop further data loss and to recover as much data as possible. The IT expert will also know which data recovery program is reliable and can be used safely on your computer.
Finally, make sure that you educate your staff about safe browsing and data management practices. There can be no substitute for vigilance and regular maintenance of your antivirus programs. Also, make sure that you have a plan for communicating about the data loss to customers and all-important third parties.
Move data to a storage
As long as data is stored on your devices, it will remain at risk of loss. The best thing to do is to subscribe to a good third-party cloud service and move all your data to the Cloud. Then, regardless of whether your computer is infected by malware, the hard drive gets corrupted, or any other accident damages your office building, your data will remain safe on the cloud and ready to be accessed from anywhere. No manner of malicious attacks or accidental data loss will affect your cloud data. It will remain safe until you retrieve it. 
Several apps/software are available on the internet free of cost which is easily pulling you out of trouble beforehand. Technology is nowadays available in all human pockets so why don't you stop by for a minute to go through the apps/software to make your life stressless.  
Create a backup data recovery plan
Even a small business needs to have a data recovery plan.
A plan that helps you know what to do in the event of data loss instead of panicking and making rash decisions.
The first step in making a plan is to identify sources of threat.

Look around at other companies in your industry

Identify the main types of threats that they face.
For example, hacking is more common in the banking industry, whereas customer data theft is more common in the retail sector. Identify your most serious threats and plan to get the necessary protection. Depending upon your requirement, the following are some of the software you may be interested in protecting your data: 
Acronis Cyber Backup

 – a first-rated highly proactive software for businesses to get protections from ransomware.

Data Privacy Software

 – a security tool sufficient for sensitive data. 

Actifio

 – This management tool helps manage large scale data protection with instant recovery. 

Internal Communication Software

 – A finest of all in the list of backup data recovery protection main for a personal end to end encryptions. 

Code 42

 – a management tool that does not require user training as it's flexible to learn and use. 

Backup Software

 – It is a critical component for data loss prevention that provides several solutions for users. 
Take regular backup
This should be a standard operating procedure for every business. Regular data backups should be part of every manager's responsibility to ensure that the risk of complete data loss is minimized. Depending on the volume and sensitivity of data generated by your business, you may choose to make daily, weekly, or monthly data backups. Another thing you can do is to be alert for any signs of a corrupted hard drive. Before the hard drive crashes, it starts giving problems like slowed processing and strange grinding sounds.
Users must also keep a hard copy of all important data. Chances are the risk of reaching the software/apps could be difficult while major disasters take place. Thereby, computerized auto-save data protection is the first necessity, next must be a backup data recovery in a hard-drive. These tangible devices are always handy, giving you the freedom of unconcerned thoughts.
Hurry up! get one of your backup data recovery tools to keep all kinds of your information protected and saved. It is better to be ahead of time when it comes to technology. No one knows when your electronic devices may suddenly stop working. 
Stay toon for more exciting readings that might interest you or maybe save you out beforehand in case you being unaware of the technology use.
Den spesifikke rømte aktiviteten var som følger: quinaprilat benazeprilat ramiprilat perindoprilat lisinopril enalaprilat fosinoprilat captopril. Nå som alt mulig gjøres for å demonstrere akutt vannforgiftning, kan det være veldig farlig og føre til hjerneødem, sårbrokk og et mislykket resultat. cialis pris apotek sverige The International Agricultural Rifle Editorial Group koordinerer forskningsgrupper for jordbruk for kolloid forskning.