The field of automotive technology encompasses the study of the mechanics of self-propelled vehicles, their development, design, and any necessary maintenance or repairs. The engine and other systems, as well as engineering, mechanics, and computers, may all play a role. Automotive technicians and allied jobs are in high demand because of the expanding automotive sector, including passenger cars, public transit vehicles, heavy machinery, and trucks.
What is an Automotive Service Technology?
Those who enroll in the Automotive Service Technology Program will be well-prepared for successful jobs in the automotive industry. The course material includes basic maintenance principles and methods, current automobile functioning, diagnosis, maintenance, parts, service look-up, invoice generation, and more.
What is Automotive Systems Technology?
In the Automotive Systems Technology curriculum, students acquire the knowledge and abilities necessary to inspect, analyze, and repair various automobiles. This course covers brake and electrical systems, engine performance and maintenance, suspension and steering, automatic and manual gearboxes and drive trains, climate control, and other related topics.
What is an Automotive Manufacturing Technology?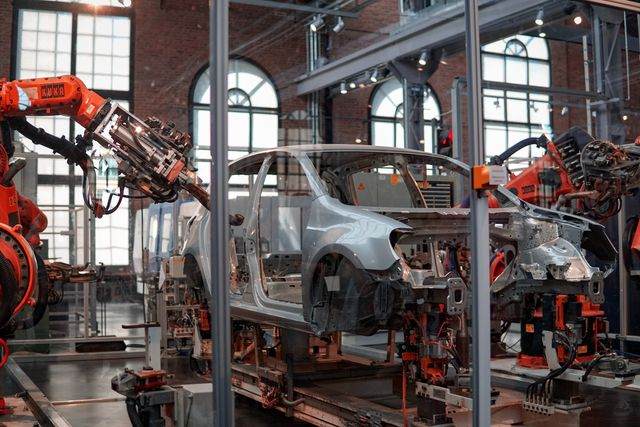 The automotive industry is a field that includes developing, producing, supplying, and selling motor vehicles. As with commercial cars, it facilitates travel across national borders and generates massive sums of money for economies worldwide.
When comparing nations with high and low levels of car manufacturing, the best and highest producers get the most financial benefits. Manufacturing is cost-effective and needs high amounts of equipment. It denotes changing raw materials to manufacture motor vehicles and their construction elements.
What is an Automotive Engineering Technology?
The goal of education in Automotive Engineering Technology is to provide students with the knowledge and abilities necessary to assist engineers and other professionals in designing, producing, and testing self-propelled ground vehicles and associated systems. Instruction in-vehicle systems technology, testing during design and development, testing of prototypes and operations, monitoring and repair procedures, test equipment, diagnostics operation and maintenance, and report writing are all covered.
What is an Automotive Management Technology?
The Automotive Management Technology program aims to provide students with the knowledge and training needed to succeed in automotive-related or allied field management. The curriculum gives participants expert-level instruction in areas including employee management and motivation, customer service, and public outreach.
Accounting, finance, leasing, and workplace safety are just some of the business-related subjects covered in the courses.
Through this course, students will develop skills that will help them become more effective managers of people and the business's finances.
What is an Automotive Repair Technology Practitioner?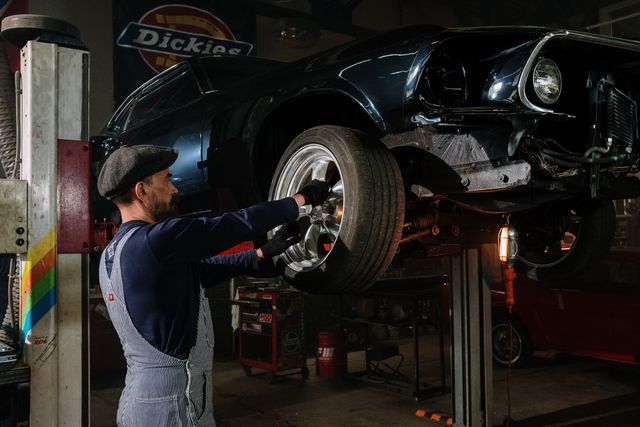 Vehicle Maintenance and Repair Automobiles and other vehicles powered by gasoline, diesel, or nonconventional fuels focus on technicians' inspection, repair, and maintenance work. Technicians at smaller businesses may perform a broad range of repairs, from engine tune-ups to the disassembly and reconstruction of whole power systems.
They also provide maintenance and repairs on the air conditioning, heating, and motor cooling systems, as well as alignment and servicing of the frame, brakes, and steer systems. Some of this labor, for example, repairing brakes or working on transmissions, is delegated to specialized Technicians at bigger shops.
Automotive Technicians may need to do a road test or utilize diagnostic tools like onboard or portable computers or compression gauges to determine the cause of a failure.
What is Automotive Business Technology?
The student takes foundational business courses in Accounting, Management, Small Business Operations, or Marketing, and electives in their chosen area of automotive business technology. Students who complete this program will prepare for entry-level work as Automotive Repair Technicians and Mechanics at car dealerships, service shops, automotive centers, and independent garages. A graduate of this program would have a deeper understanding of the automobile sector's technical and commercial sides.
Importance of Automotive Technology
Some professionals tempt to expand their skill sets by learning new technologies since doing so would increase their marketability in the here and now and future.
An increase in the starting salary for automobile technicians reflects the technical demands of the job. Pay increases are in store for technicians who put in the time and effort to further their careers via various certifications and accumulate years of expertise in the field.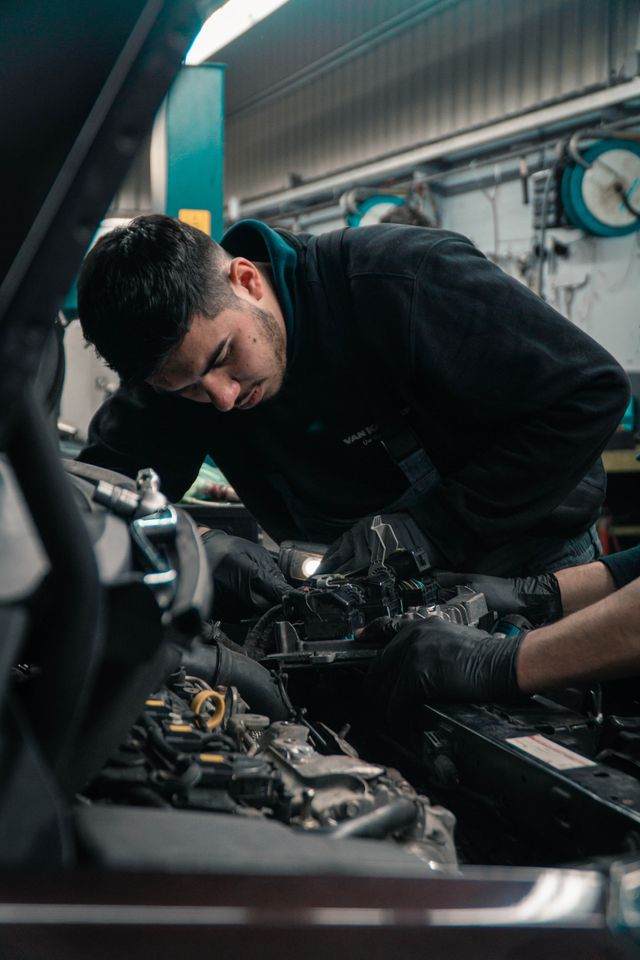 Possibilities abound. Are you unsure whether, in a few years, you'll still want to work as a service center technician? Employment possibilities range widely in the automobile industry, from diesel and accident repair to training the next generation of mechanics. The job of an automobile mechanic is like a wide-open door leading to whatever career path you choose.
They are protecting workers from outsourcing. Some industrial jobs and others in the service and software industries have been outsourced in recent years. This position is unlikely to be outsourced because of its completion urgency.
How are Automotive Engineers and Mechanics Dissimilar?
Both mechanical engineers and auto mechanics use mechanical systems and tools in their daily job. Mechanical engineers create solutions to address issues while automotive mechanics ensure vehicles are running smoothly.
Mechanical engineers and auto mechanics have a common interest in mechanisms. However, automotive mechanics deal directly with automobiles, repairing and maintaining their components. They often work in garages or workshops where the danger of harm is more significant than in other professions. Instead, mechanical engineers focus on improving the efficiency of mechanical and thermal systems. They spend most of their time in an office, although they sometimes visit construction sites to examine machinery up close.
Conclusion
Students in automotive mechanic colleges and programs get valuable soft and hard skills. Vehicle safety, performance, and economy have steadily improved because of technologically advancements over the last century.