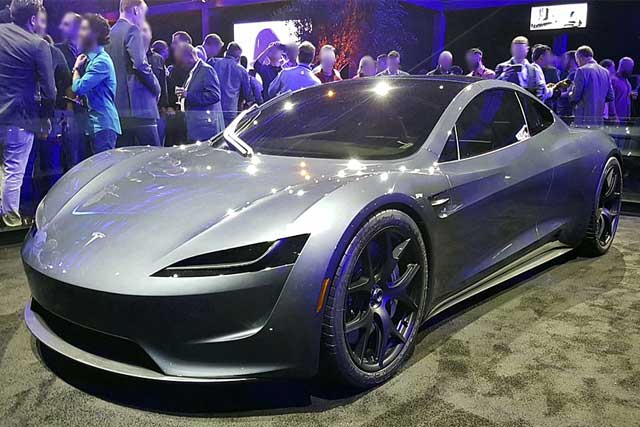 Tesla Inc. is an American multinational company that makes solar panels, electric cars, and energy storage systems. It was founded in 2003 and has become one of the most valuable car companies in the world.
In the automotive industry, sales are very important and are seen as a key performance indicator of how well a company is doing. They provide insights into the demand for a company's products, market share, and profitability.
Our goal is to talk about Tesla's new sales record in 2020 and what it means for the company and the auto industry as a whole.
Tesla Sales Performance in 2020
In 2020, Tesla saw a significant increase in sales compared to previous years. The company said it would deliver more than 500,000 cars in 2020, which is a 44% increase from the year before. This marked a high sales record for the company.
The primary factors of sales growth were:
The increase in consumer demand for electric vehicles.

The release of new models like the Model Y.

The company's increased global presence.
Compared to its competitors, Tesla's sales performance in 2020 was exceptional. The company's sales grew faster than those of well-known car companies like Ford and General Motors. This highlights Tesla's leadership position in the electric vehicle market.
Tesla Product Line-Up
Tesla's product line-up includes the Model 3, Model Y, Model S, and Model X. The Model 3 is the company's most popular and affordable model, while the Model S is a high-end luxury sedan. The Model X is a luxury SUV, and the Model Y is a compact SUV.
Each model has its own benefits and features to meet the different needs and tastes of customers. For example, the Model 3 offers a range of up to 358 miles on a single charge, while the Model Y offers a spacious interior and advanced safety features.
Among Tesla's product line-up, the Model 3 and Model Y have been particularly popular among customers. The Model 3 was the best-selling electric car in the world in 2020, and the Model Y has been praised for how well it looks and works.
Tesla Marketing and Sales Strategy
Tesla takes a unique approach to marketing and sales, focusing a lot on its online presence and selling directly to consumers. The company's sales process is entirely online, from configuration to delivery. This approach has helped Tesla reduce costs and streamline the customer experience.
To engage and satisfy customers, Tesla has implemented various initiatives, such as regular software updates, over-the-air upgrades, and exceptional customer service. The company has also made efforts to expand its charging network and Superchargers, making it easier for customers to charge their vehicles while on long trips.
Customers have liked how Tesla markets and sells its products, which has helped the company grow its sales. Other automakers have copied the company's direct-to-consumer model, which shows how much of an impact it has had on the industry.
Challenges and Limitations
Despite its impressive sales performance, Tesla faces several challenges and limitations. The company faces intense competition from established automakers such as General Motors, Ford, and Toyota, which are investing heavily in electric vehicles.
The COVID-19 pandemic has also caused problems in Tesla's supply chain, which has affected its ability to make cars and when it can deliver them.
The company also has trouble keeping up with the demand for its cars, which is higher than its ability to make them. This has led to long wait times for customers, which could impact their purchasing decisions in the future.
Conclusion
The fact that Tesla will set a new sales record in 2020 is a big deal for the company and the electric vehicle industry as a whole. The company's sales growth was higher than that of well-known automakers, which shows that it is the market leader.
The outlook for Tesla's sales in the future is good, and the company is expected to keep growing as demand for electric cars keeps going up. Tesla's expansion into new markets, such as China, will also provide new opportunities for growth.
Tesla's sales performance in 2020 has significance for the automotive industry as a whole. The success of the company shows how much more people want electric cars and how important sustainability is becoming in the industry. The way Tesla markets and sells its cars has also set a new standard for the industry, leading other car companies to focus more on their customers.