The JBL Bar 5.0 soundbar is currently available at its lowest sale price ever, offering Virtual Dolby Atmos support and 4K passthrough for just US$199 at a reputable online retailer until the end of the week. Despite being acquired by Samsung, JBL still offers noteworthy products, and the JBL Bar 5.0 soundbar is one of its most intriguing ones.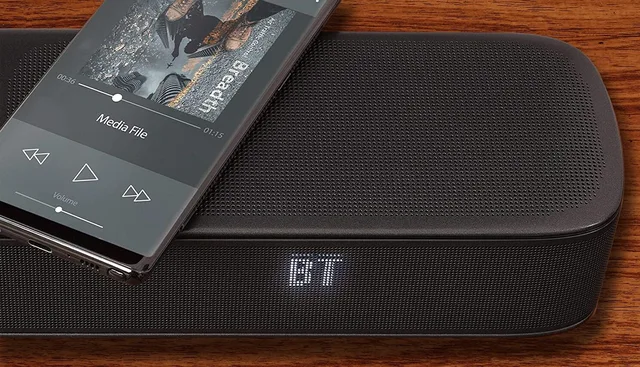 Online retailer Woot, owned by Amazon, is selling the JBL Bar 5.0 soundbar with Virtual Dolby Atmos for just US$199, including free shipping for Prime subscribers. This sale matches the identical deal from last month and provides a massive discount of 50% or US$200 in comparison to the official list price. This offer expires at the end of this week, or earlier if it sells out before.
Apart from Virtual Dolby Atmos, the JBL Bar 5.0 soundbar supports 4K passthrough via HDMI, and the MultiBeam feature should create an immersive sound experience. As opposed to traditional AVR-centered home theater setups, this soundbar has no dedicated surround speakers or subwoofer. Rtings' comprehensive review further mentions the high maximum volume and bass adjustment feature as two of the strengths of this reasonably priced speaker system.
Related: 50% Discount on AMD Ryzen 5 5600X: A Budget-Friendly Option for Gaming and General-Purpose Desktop PCs
The JBL Bar 5.0 soundbar's current sale price represents a 50%, or US$200, discount in comparison to its official list price. It has received positive reviews, with its high maximum volume and bass adjustment feature mentioned as two of its strengths. For a more comprehensive review of the soundbar, interested parties can check out Rtings' detailed review.
JBL Bar 5.0 on sale at Woot for US$199
Disclaimer:
The price changes made by retailers are not the responsibility of Techbuzzer. The discounted price or deal mentioned in this item was available at the time of writing and may be subject to time restrictions and/or limited unit availability.
Source: Woot