While music and other content can be streamed from the internet using your Alexa-enabled device, such as an Echo smart speaker, that isn't the only way to let it play audio.
Use the Alexa mobile application on your phone, and set up your Alexa device correctly. Download the Alexa app on your iPhone or Android device if you haven't already, and then configure your speaker using it. You may connect to your home Wi-Fi connection & sign in to your account with Amazon using the app, and which will lead you through each step.
Once everything is set up, you can stream content from other mobile devices to your Alexa device. Check how.
Connect Alexa to Bluetooth Speakers
Whichever Amazon Echo model you own, you most likely won't be ready to hear it in a different location. Here's how to use Alexa with speakers connected to Bluetooth or even headphones with Bluetooth if you don't want to keep the soundtrack to one space.
Place your Bluetooth speakers & speakers Echo at least 3 feet apart.
For pairing mode, don't forget to switch on the Bluetooth speakers.
If you would like to pair Alexa with a Bluetooth device, disconnect it. If a device has a connection to another device, your device may not be able to detect it.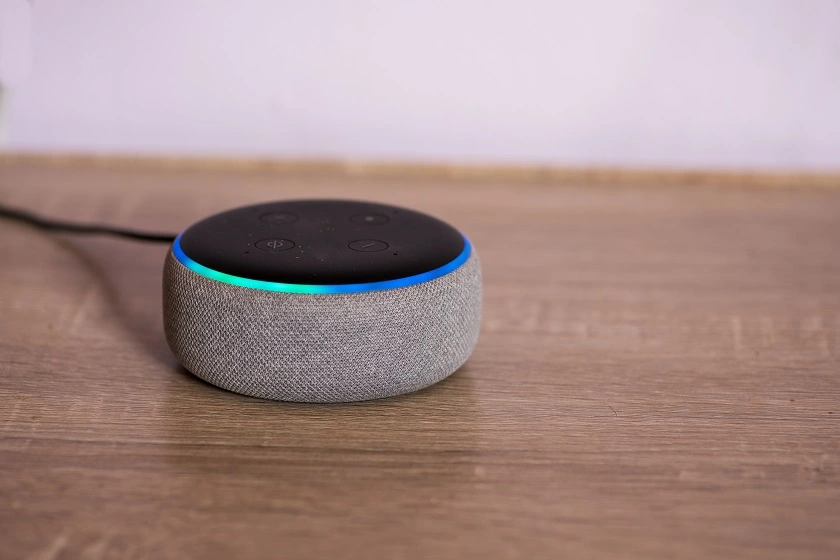 How to Connect Alexa to Bluetooth
Put the Bluetooth speaker you want to pair first into pairing mode just like you pair your AirPods. The precise procedure will vary depending on the product, but often this entails pressing and holding a particular button marked with the Bluetooth emblem for a brief period. If you're unsure, check the speaker's instructions.
Select Echo and Alexa from the carousel at the top of the Devices tab.
Choose the Alexa device you want to connect to.
In the top right corner, tap the gear symbol.
Tap Pair a New Device under Bluetooth Devices.
Choose a speaker. If it does not, it might not be in pairing mode or be too far away to be detected.
Use Alexa as a Bluetooth Speaker
The most well-known feature of Amazon's Echo smart speakers is the Alexa voice assistant, but they also function like any other Bluetooth speaker and can play music, podcasts, and other audio files from your smartphone, tablet, and other devices with Bluetooth capabilities. This not only enhances the quality of sound of your music but also gives you access to popular podcast apps and services including Apple Music that Alexa is unable to use.
Amazon Echo tablets are speakers that enable Alexa interaction by nature. Some types can be connected to Bluetooth speakers, as we have already mentioned, to increase their power.
Follow the steps mentioned below to use Alexa as a Bluetooth speaker. Make sure Bluetooth is turned on.
Make sure your computer or smartphone has Bluetooth turned on.
Just say, "Alexa, turn on Bluetooth." This instruction activates the pairing mode.
Go to settings on your laptop or smartphone and start Bluetooth. Select Alexa when it appears in the list of devices you can pair. If there is a successful pairing, Alexa would inform you.
You can begin using your Alexa as a portable audio system once it has been successfully associated with your phone or computer over Bluetooth.
The Bottom Line
However, not every Echo smart speaker provides excellent sound quality. Instead of listening to music, the Echo Dot is best for getting spoken audio updates and interacting with Alexa. A  medium-sized or little area may get great sound from the second-generation Echo. Also suitable for any space, the Echo Plus is highly durable.
Although restricted, Alexa may still be used to control your Bluetooth music source. Generally speaking, she will still be able to perform such fundamental tasks as playing, pausing, stopping, skipping ahead and backward, and adjusting the volume. She will coordinate the Bluetooth connection, of course.
Frequently Asked Questions
How do I turn on Bluetooth on Alexa?
Start by launching the Alexa app, then selecting Devices, Echo & Alexa. Tap Bluetooth Devices after choosing the device you wish to use.
How do I use Alexa Bluetooth without WIFI?
Bluetooth pairing mode can easily be connected to your phone or another device. Ask "Alexa, pair" It will activate pairing on your device.
Can Alexa be used as a Bluetooth speaker?
Open the Bluetooth settings on your tablet or smartphone and choose your Alexa speaker from the list of available devices. If all goes according to plan, Alexa will proclaim that she is now connected and that your Echo speaker is now able to play sound from your smartphone or tablet!
How do I connect Alexa Bluetooth without the app?
When you simply ask Alexa to link or turn on Bluetooth, it will pulse and search. The Echo should now appear on the cell phone screen after completing this.
Why is Alexa not connecting to my Bluetooth?
When pairing, make sure that the Bluetooth device is next to your Echo device and completely charged.
Please follow and like us: