Ironically, a lot of the technology that has helped improve our economy has its origins in war. Most of the technology we use today including computers and mobile phones is the result of technology developed for the battlefield. The latest addition to this is the commercial drone Cars. Amazon has built up a fleet of drones that it uses to deliver packages to customers' homes.
The way things are moving isn't surprising when a drone lands at your doorstep with the pizza you ordered. So what's the next step in the evolution of the drone? Personal drones. That's right! Drone technology is being fashioned into the next stage of transportation. The Hoverbike is one of the first steps in this direction. It might be a matter of years before companies launch new models of drone transportation for the consumer market. The age of futuristic travel has truly arrived.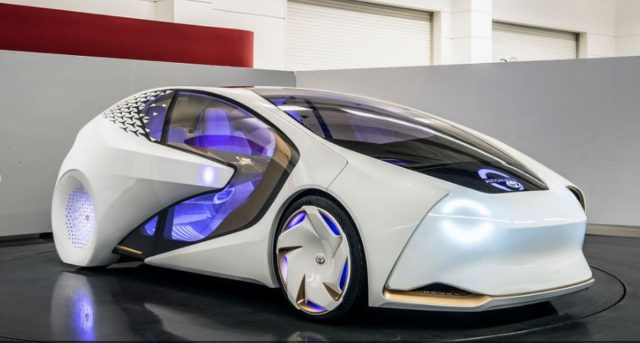 The "Flying Vehicle," Which Resembles as Drone Cars, Is Just Now Making a Crucial Step Toward Commercialization
A drone-like electric plane designed by a start-up in Japan has taken a significant step towards commercialization after receiving assurance of safety issued by the Japanese government.
Before making its first piloted test flight in 2018, Tokyo-based SkyDrive presented an early model of its electric vertical-takeoff-and-landing (eVTOL) vehicle.
SkyDrive's current SD-03 "mobile phones" model has one seat and an overall car size. It resembles a drone in size; it can fly using the propellers of eight (two sets at the ends of the four arms) and achieve speeds of 30 miles per hour (around 50 km/h) for trips lasting as long as 10 minutes.
In the past few days, Japan's Ministry of Land, Infrastructure, Transport, and Tourism (MLIT) issued a certificate confirming that the structure, design, strength, and SD-03's performance satisfy the necessary environmental and safety standards for a vehicle of this type. According to SkyDrive, this is the first time MLIT has authorized the application of a flying car.
Commercializing Approval For SkyDrive
The approval will put SkyDrive on the path to commercializing its aircraft in 2025. SkyDrive intends to use the SD-03 to offer an air-taxi service during the Osaka Kansai Expo if it can overcome any remaining regulatory licensing obstacles. Osaka Kansai Expo is an event in the year 2025.
This suggests that SkyDrive must develop an autonomous SD-03. If a pilot is needed to fly the aircraft, create a bigger version of the plane with additional seating for passengers.
The Tokyo-based business expressed its "great pleasure" at receiving the certification and promised to "continue to work closely in conjunction with the government and MLIT to finish our development of a totally safe and dependable flying automobile."
SkyDrive is among many businesses around the globe looking to make a splash in the world of flying taxis.
Another Japanese company just a few days back showcased a stunning hoverbike; That was able to complete an impressive test flight. According to its designer, the gadget will cost roughly $680,000. When it goes on sale, according to its designer, next year. However, like with SkyDrive's planes; Regulators will decide whether it can take to the skies and on what flights it can fly.
Is A Drone Car Available?
The autonomous camera drone will launch soon from the Polestar O2 electric vehicle. Polestar, a Swedish electric vehicle manufacturer, has shown a brand-new concept roadster dubbed the Polestar O2 that, according to Polestar, would come standard with a built-in cinematic camera drone that enables drivers to capture their experiences autonomously.
What Kind Of Automobile Includes a Drone?
The magnificent O2 concept sports car from electric vehicle manufacturer Polestar was unveiled. The convertible features a built-in drone that can capture gorgeous drives while flying at up to 56 mph. Volvo and China's Geely jointly control the new electric vehicle manufacturer Polestar.
What Is The Price Of a Drone Cars?
Whatever name it goes by, it's obvious that the Jetson ONE is only meant for a certain group of people. It's outrageously costly for a toy with a $92,000 price tag. Although the firm has sold out of all 2022 manufacturing, it is still accepting orders for 2023. Are you itching to board a Jetson One eVTOL?
Do We Have Flying Automobiles in America?
According to the CEO of a tech business, flying automobiles might be made commercially available in 2024, but legislation to control the new type of air traffic would be a problem.
How Many Drone Cars Are Out There?
| | | |
| --- | --- | --- |
| Flying Vehicles | Seating | Moving speed |
| Terrafugia TRANSITION | 4 | 107 mph |
| AeroMobil-4.0 | 2 | 99 mph |
| BlackFly | 1 | 62 mph |
| Moller Skycar | 4 | 331 mph |
Please follow and like us: