In the 21st century, with the evolution and standardization of automobiles globally, driving has become a necessary skill. During the late 1700s, the first automobile was manufactured which ran on steam and electricity. Continuing to understand the importance of learning defensive driving skills.
During the 1800s and early 20th century, there was the mass production of automobiles that were powered by gas. In the 21st century, there is much advancement in the automobile sectors that the giant companies are researching to produce automobiles, which run on electricity and are powered by AI.
There is a growing trend in the use of industrial transport and ride-sharing apps like Uber and Careem. Therefore, this shows the importance of driving as a skill and now this skill can be a source of income for people who won't use their rides as taxis. To learn this skill, many driving courses are being offered; there is a growing trend to offer online driving courses.
Online Driving School – Defensive Driving ED in Texas
There are many driving schools which offer driving as well as traffic courses. One such school is Drivers Ed which provides online driving courses in the USA. Driver Ed is operating for 25 years and it is accredited by the major organizations of driving in the US. They also have instructor driving lessons where an instructor physically gives you driving lessons. It offers courses for both adults and teenagers.
People who have missed their high school driver ed courses can sign up for adult drivers ed courses. It is required in several states like Texas. For the adults aged between 18-24 who have not taken ed courses in high school, they are required to take a short 6-hour course and it can be completely taken online. It is an accredited course which is a requirement of the state. The test is included in the course, which can qualify you for the driving test if you manage to pass it.
The Courses of Defensive Driving 
There are courses available for teenagers as well. The courses for teenagers are designed for those students who want to learn to drive when they are in high school. Texas allows the student to start the licensing process when they are fourteen years old and they can get a learner permit. If a 15-year old starts his driving process, he can get a restricted driving license if he has a permit. Most states give restricted driver licenses at the age of 16 because it is the legal age. A driving course is required by several states like Texas that are over the age of 18 and they qualify for the next round only after passing the course test.
Moving on, there is another course which is offered by Drivers Ed: parents taught driver ed course. It involves learning to drive with a parent/ guardian. This course is approved by the State and it also includes the DPS test for driving.
How to Get a Defensive Driving License in Texas?
To successfully earn a driving license in Texas, a person first has to undergo the short 6-hour course on driver's Ed. There is a written test included in the course and the person has to pass it to advance to the next stage. After passing the test, the person can take the DPS driving test. There is also a visual test and some documents, like proof of US citizenship, should be provided to earn a driving license in Texas.
Traffic School and Defensive Driving
A traffic school is an online or in-class program that teaches young learners about the driving instructions and guides regarding the safety measures on the road. It increases the knowledge of the learners about the road rules and also improves driving skills. If you are fined for a traffic violation, there's a choice given by the court: either take a traffic school course or pay the fines.
Each state has different laws regarding the traffic schools and the course is typically 6-8 hours long. There are several benefits of taking traffic school courses; it reduces the ticket fines; the insurance rates reduce by keeping the tickets off your driving record and people don't lose their license. In countries with a point system, each ticket can add a point against your license and a huge sum can cause your license to be suspended.
Defensive Driving courses are offered by traffic schools. These courses aim to make a driver acquainted with traffic rules and regulations. It teaches driving strategies that can help to reduce the risk of accidents. The defensive training course of Texas is TDLR approved and it is in accordance with the state requirements. There is also a discount on the course and it helps to save on insurance, dismiss tickets, and make a new driving record. Further, we will examine driving laws in other countries, for instance, Florida.
Drivers ED in Florida
To earn a driving license in Florida, there are different processes. The learners are required to take a course regarding Drug and Alcohol Abuse by TLSAE and then pass the permit exam. After passing the permit exam, the learners can go to the Florida Department of Motor Vehicles (DMV) and pass their road tests. After passing the road test, there are several documentations that would be provided by the learners and they would receive their driving license. There are two categories of people who want to receive a driving license: teenagers (aging less than 18) and adults (18 and older).
Learner License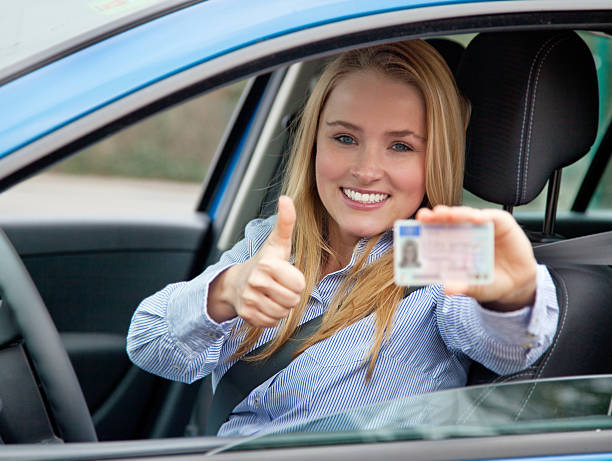 For teenagers who age less than 18, the minimum age to start teenage driver education is 15. A teenager can get their learners to permit at the age of 15 and they can receive their driving license a year later.
They have to first take the Drug and alcohol abuse course/ TLSAE. First-time learners are required to take this course in order to know how drugs can affect the state of mind during driving. The learner also learns about the legislation and responsibilities of driving as well as the different techniques to increase their awareness on the road.
The course is 6 hours long and after taking the course, the learner is ready to take the permit test. The permit test has 50 MCQs and the passing score is 80%. If the learner is under 18, he/she can get a permit license after passing the test and driving with it for a year. After this, the learner can go to DMV and take the road test and get their driving license. In the case of an adult, the learner is not required to get a permit license and they can directly take the road test.
Driving Publicly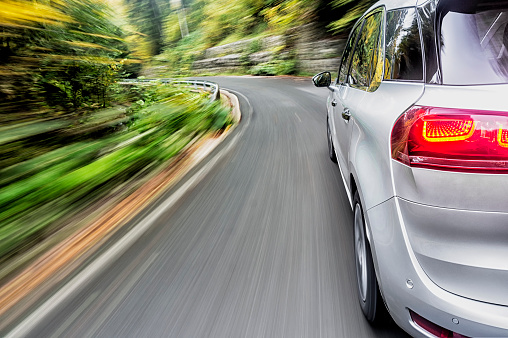 Every country has different rules and regulations regarding driving and traffic schools. Some people like to engage in driving because they enjoy driving. Similarly, many people drive to earn: Uber and Careem drivers use their skills to earn money.
Likewise, public transport utilizes the skill of driving for the ease of citizens. Transportation of goods, chemicals, and hazardous substance require special expertise in driving because driving huge pickup trucks or trailers on roads is not an easy task. Therefore, it is important to have online driving school courses as well as traffic courses so that many people can learn this art of driving.