Utilizing a drone for fishing is one of the great ways to maximize your fishing experience. The best fishing drone can take your fishing game to a new level by giving you a bird's eye view of the water. You can use it to search for sites of potential anglers, study your target species, or cast lures in otherwise inaccessible places.
If you're looking for the best fishing drone and a guide on fishing with a quadcopter, this article covers both topics in detail. I'll cover the options of Cheap fishing drones and more professional, as well as features.
However, not every drone will be suitable for drone fishing. The best fishing drones have long battery life, quality onboard cameras, good range, and sufficient payload limits. To assist you in finding a quality Fishing Drone, we've reviewed the best fishing drones on the market right now. Take a look below.
What is Drone Fishing, and How Does it Work?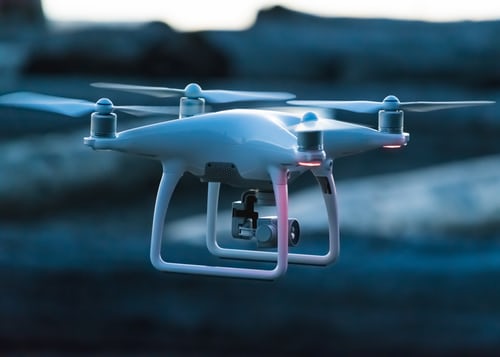 Fishing with a drone is used for 2 purposes, exploring potential fishing sites (monitoring to find the perfect spot) and dropping bait. If you love angling and flying drones, this is the ultimate combo for you. I'll explain the mechanics in more detail later in the article, but for now, let's take a look at which Fishing Drone is perfect for your needs.
Which Fishing Drone is The Best?
None of them and all! Now, there aren't the best fishing drones out there. Each person you ask will inform you that what they are using is the best, which might work for them. However, everyone has different wishes, needs, and experiences, which change their view of the best fishing drone on the market. In this guide, we will try to see what we consider to be the ideal Fishing Drones (in our opinion) for specific applications as no all-in-one solution works for any fishing. Keep in mind that this won't be a spec comparison at all.
What to Look for & How to Pick or Choose The Best Drone to Help You on Your Fishing Adventures?
In this section, we take a look at the main specs you should be looking for and go a little beyond the obvious to see the nuances of why you need certain things more than others. If you want to fish successfully with your own drone but don't spend more than you need.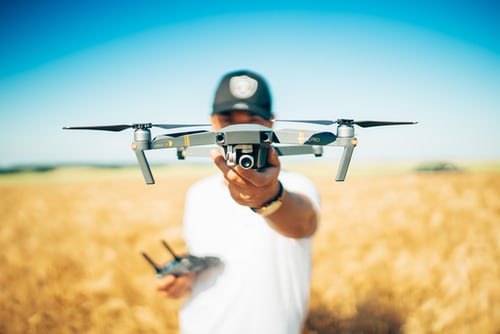 There are many types of drones on the market, so you can choose the best one. Below are some factors to consider. These are a few features to keep in mind to achieve fantastic flight control:
Power of Fishing Drone
Most drones over $ 100 have brushless motors, which are quite powerful, but it varies a lot from drone to drone, depending on many factors. You need to make sure the drone is strong enough to carry the bait and keep the line in the air for a while, so I wouldn't use a drone like the DJI Mini 2 for this purpose, even if it's. it is an excellent drone with a camera. A larger Mavic is more suitable.
Fishing Drone With Camera Quality
Another important factor, but only if you are using the camera for spotting beforehand, is a good quality camera that can move up and down and is stabilized by 3-way gimbal axes.
This makes spotting and taking great photos of the places you are in much better than unstable cameras.
Waterproof Fishing Drones
One of the scariest things (especially in deep-sea fishing) is dropping your expensive camera drone in the water and ruining it. calm. Dedicated waterproof drones are generally more expensive and more specialized, so you might not be able to use them for filming weddings, etc.
Battery Life
I consider battery life to be even more important than the range of Fishing Drones because you won't feel the pressure to quickly retrieve your drone and land on time.
Fishing Drone Flying Style
Before we move on to buying a Fishing Drone and trying to fly like a professional pilot, we will need to look at different flight styles and which drone is generally best suited for that particular fad.
Flying Sport
Sport Flight is the most adventurous and exciting flight mode of all. Also, this is somewhat different from the autonomous flight as here, you would be required to make quick changes on the fly, and you might have to switch between very aggressive and incredibly passive maneuvers. This flying style is not recommended when performing your payload, a fast, aggressive Maneuver would make your payload wobble, and your drone would attempt to correct it. In doing so, you run the risk of your line getting picked up and wrapped around a propeller.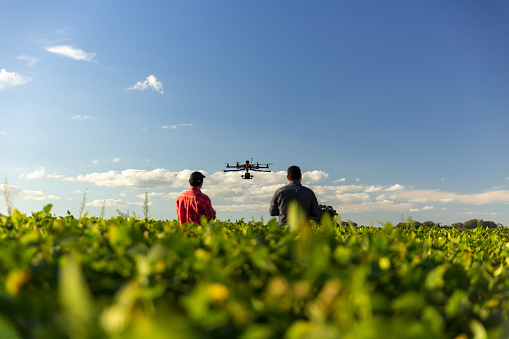 Autonomous Flight
This is a fairly important way to fly. Many pilots, especially newbies, seem to fly drones without having a lot of controllers. For this, you would need a controller capable of performing maximum functions such as automatic takeoff and landing.
Prices
Today you will find Fishing Drones in different ranges, but you have to decide which one is best for your needs. It is ideal for a newcomer to choose a cheap fishing drone as it might get damaged over time. If you choose to go for an expensive Fishing Drone, make sure that the quality of the drone is powerful enough for the cost. Most drones these days have a great range to fly the decoy very far, as even cheap fishing drones $ 200 are over 1 km. But keep in mind that those with a longer range are generally more reliable regarding signal strength.
Self-Leveling:
This can be a very useful feature that allows the quadcopter to stay flat in the atmosphere when letting go of the field.
Orientation Mode:
A drone with an orientation mode gives the pilot the ability to control the orientation of that drone.
Altitude Grip:
This function allows the drone to hover and remain stable at a certain distance from ground level, and the pilot does not need to keep correcting the throttle.
Position
Positioning such as maintaining the altitude allows the drone to stay in a predetermined position or place.
Returning Home Point
This distinctive quality in many drones allows the aircraft to return to its original takeoff point (home point) even if the pilot loses control.
Waypoint Navigation
this is just another fascinating feature of a drone. The device can adhere to certain points marked on a map as part of this pilot's flight program
GPS
this attribute has gained a lot of value recently. It allows the drone to maintain its position and keep a list of information about the theft to profit from it.
2 Best Fishing Drones in 2021
After researching and collecting many drones on my list, I removed most of them and left only my top tips. So, you don't have too much of your own worry about making a choice.
DJI Phantom 3 Standard Quadcopter Fishing Drone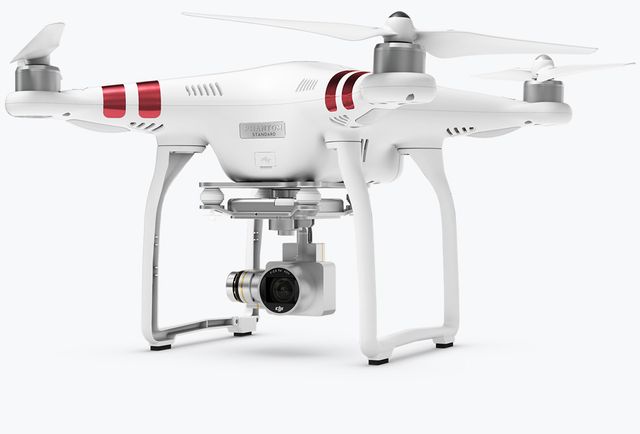 Offering sophisticated yet easy-to-fly features and an affordable price, the DJI Phantom 3 Standard Fishing Drone is a fantastic way to enjoy DJI technology without breaking the bank. Despite its affordable price, it flies just as well and takes photos and videos almost as well as the much more expensive high-end models. Put it all together, and you got one of the best drone fishing quadcopter deals.
Fishing Drone with Camera and Video
DJI is equipped with the PHANTOM 3 standard with an excellent 2.7K HD camera. The Camera captures crisp and clear 12MP images and movies. In addition, you will receive 1080P live images and 720P real-time video of what your camera sees directly on your mobile device and the duration.
Flight Range and Duration of Fishing Drone
The flight time of the DJI Phantom 3 is also impressive. Get up to 30 minutes of flight time on a single charge. The maximum unobstructed range is about 1000m or about half a mile, which should be sufficient for most drone fishing situations. With a payload capacity of 2.6 pounds, you can even use the Phantom 3 Standard to provide your drone's line release mechanism in hard-to-reach areas.
What Sets This Fishing Drone Apart Ideal for:
Best For Affordable priced DJI drone
High-quality live images and real-time video streaming
Great 2.7K HD camera takes great photos and videos
Easy to fly and control with its smart flight controls.
GPS-assisted flight features to make your hands free for fishing
Specifications Model & Accessory
Camera: 2.7K HD
Flight Time: 25 minutes
Transmission Range: 0.5 miles
Simrex X11 drone( cheapest drone for fishing)
The Cheapest drone I recommend for fishing is because it's like a smaller version of a phantom.  Also, it has a very high-quality build and specs. It is easily found on Amazon at a very good price, in my opinion.
It comes with powerful brushless motors and ghostly landing legs so you can catch it. Being well under $ 200, I have to say it has some incredible specs. Also, include a 3-axis gimbal (which you don't really see in this price range).
Battery life is pretty decent at 22 minutes. And the range, while not as good as the others on this list, is still up to 500m. That is good enough for most types of fishing. If the signal is lost, he can go home.
This drone is perfect for people who want to experience Fishing Drones but have a very low budget. I am a drone tester and know what I am talking about, that's the best price.
Feature Image By Amazon.com