Up until now, we have been quite fascinated by the technological leaps that the smartphone has shown us. At the same time, the tablet has also quite revolutionized the way we access data and navigate our way across the interface. It is now time to witness the two technologies coming together in a single device called the PadFone Infinity.
This unique hybrid, a smartphone and a tablet is being developed by the Asus Company, which has earlier brought out two versions of the PadFone. It is expected that the PadFone Infinity will carry the legacy forward and will present some exciting new upgrades.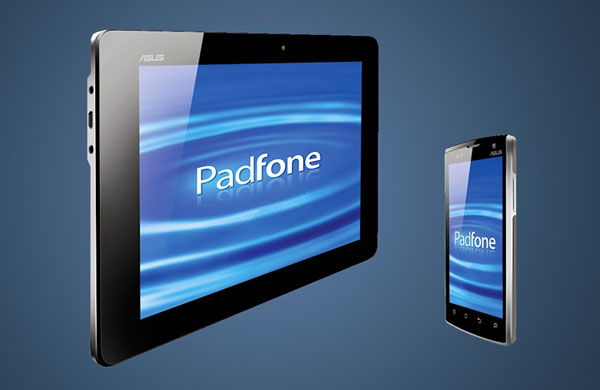 Design & Structure of Asus PadFone
The PadFone Infinity is an Android 4.2-based device that comes in the shape of a smartphone. The smartphone's screen is just 5 inches, making it quite handy and easy to carry around. The smartphone is capable of being converted into a tablet when desired by the user.
The device comes with its own dock that measures about 10 inches. The user simply needs to insert the PadFone Infinity into the dock and the smartphone converts into a tablet. When removed from the dock, the user can use it as a smartphone again. This kind of changeover is something that other smartphone manufacturers have not been able to achieve as yet.
Upgraded Features of PadFone
The PadFone Infinity promises to be much better and more advanced compared with the earlier versions. Asus has promised significant upgrades to both the smartphone and tablet features. The smartphone display screen is 5 inches which allow better visibility. At the same time, the resolution of 1920×1080 pixels enables the PadFone Infinity to produce high-resolution images that can compete with any of the top brands on the market.
The PadFone Infinity is powered by a 1.7 GHz processor that allows fast processing and produces delays very rarely. The PadFone Infinity has a remarkable memory that allows 2 GB RAM storage capacity. An additional storage capacity of 64 GB is included. In addition, the PadFone Infinity also sports a 13-megapixel camera that puts many of the phones with an 88-megapixel camera on the defensive.
Connectivity Options
The PadFone Infinity also offers excellent connectivity options. Users can enjoy Wi-Fi connectivity which makes it an ideal device to carry around for work assignments. It also has Bluetooth connectivity, making it easier to share files across the wireless network. Furthermore, the PadFone Infinity comes with GPS tracking services.
Almost all this functionality can be accessed when the device is converted into a tablet. One must not assume that because of the dual functionality, the tablet offers a less exciting experience than some of the conventional tablets on the market. The PadFone Infinity competes for features with some of the biggest names in the industry.
It is estimated that the PadFone Infinity will cost around $1,209. This includes the price of the Infinity Station as well.
Please follow and like us: