Apple announced a cheaper Apple Pencil with a hidden USB-C connection on Tuesday. According to the Company, the updated version is "compatible for note taking, sketching, annotating, journaling, and more. The new Pencil has a matte finish and a flat side that magnetically attaches to an iPad for storage.
The initial cost of the Pencil is $79, and it has a sliding cap that reveals the USB-C port. It magnetizes to the side of iPads, including the 10th-generation device introduced last year.
Due to its lower pricing, the Pencil must include some of the first- and second-generation accessories' advanced functions. The gadget lacks pressure sensitivity, wireless pairing and charging, and double-tap tool switching. It enables hover with iPad Pro M2 models.
Overview of Apple Pencil: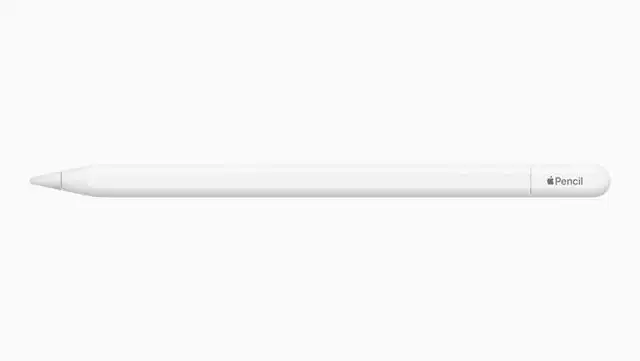 You can use Apple Pencil (USB-C) for Notes, sketches, document annotation, journaling, and more. It provides pixel-accurate precision, low latency, and tilt sensitivity. It is so natural that when you use it, you feel like you are using a pencil.
The Pencil is linked and charged through a USB-C cable, which is magnetically attached to the sides of the iPad for storage. Apple Pencil (USB-C) enables iPad Pro 6th generation (12.9-inch) and 11-inch (4th generation) hover operation.
Specifications
Length: 6.10 inches (155 mm)
Diameter: 0.35 inch (8.9 mm)
Weight: 0.72 ounces (20.5 grams)
Connections: Bluetooth
Other Features
USB-C Connector
Magnetically attaches
Design: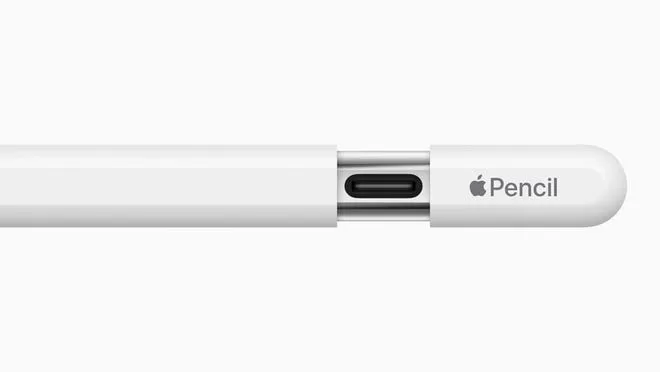 Before this release, one of the biggest rumors proposed a revolving dial on the pencil tip. Unfortunately, this hasn't happened, and we now have a Pencil that looks like the Apple Pencil 2 with a hidden USB-C charging connector. The rumors also suggest that the Pencil would come in black, which is incorrect; it only comes in one color, white.
Price and Availability:
It will be available in the starting days of November; you can pre-order it on the official Apple website. The beginning cost of Apple pencil is $79; however, you can get it for $6.58/month for 12 months. The Company allows users to get 3% cashback if they use Apple Card to purchase it. This is the most affordable model that the Company announced yet.
Features:
It has a sliding cap that shows the Type-C connector for charging. The Pencil sleeps when magnetically linked to your iPad for better battery life. It has increased accuracy and hover support for iPad Pro M2 models.
The hover feature improves the drawing quality. It works well with iPadOS Scribble, Quick Note, and Freeform. The newest Pencil lacks pressure sensitivity; therefore, artists may not like it.
Conclusion:
Apple recently announced a cheaper Apple Pencil with a hidden USB-C port. It lacks pressure sensitivity and wireless charging but has precise performance, low latency, and magnetic iPad storage. It is available for $79, making it a cost-effective choice for many creative and productivity needs. Many Apple users value the Pencil's hover capability, which improves drawing quality. Those seeking a multifunctional stylus can pre-order it in November.
Source:
https://www.apple.com/shop/product/MUWA3AM/A/apple-pencil-usb-c
https://www.theverge.com/2023/10/17/23919994/apple-pencil-stylus-usb-c-price-updates
https://www.creativebloq.com/news/apple-pencil-3-ipad
https://gizmodo.com/apple-announces-new-apple-pencil-3-1850933164
https://www.usatoday.com/story/tech/news/2023/10/18/apple-introduces-new-apple-pencil/71227438007/
Please follow and like us: