The excitement over the latest iPhone 7 and 7 Plus seems to have sustained itself successfully well into 2017. With many people yet to get hold of their very own iPhone 7 and 7 Plus, this is the best time to find out about the best iPhone 7 apps to have in 2017. It becomes absolutely essential to make the most of your investment by using only the best apps. Here are 10 of the best apps to have on your iPhone and iPhone 7 Plus.

Best iPhone 7 Apps
10. Square Cash
How often have you felt the need to send money to a friend but have struggled to do so? With Square Cash, you can do this effortlessly through iMessage if you have the iOS installed, or with Apple Watch for iPhone users.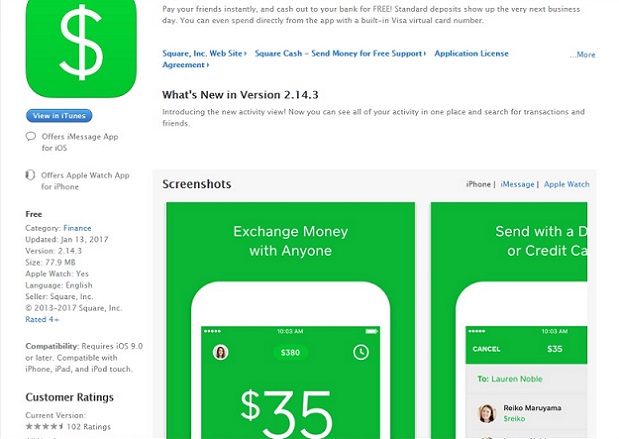 Money is transferred instantly to your friend's bank account at no charge. Perfectly compatible with Apple Pay, the latest version of Square Cash allows you to make payments through the app by using a built-in virtual credit card. With a strong focus on user convenience, Square Cash is one of the best iPhone 7 apps.
9. Korg Gadget
For all music creators, 2017 can be one of the most creatively satisfying years for your passion if you have the latest Korg Gadget app installed on your iPhone 7 or iPhone 7 Plus. Korg Gadget is a complete music studio where you can use a variety of tools and features to create amazing music.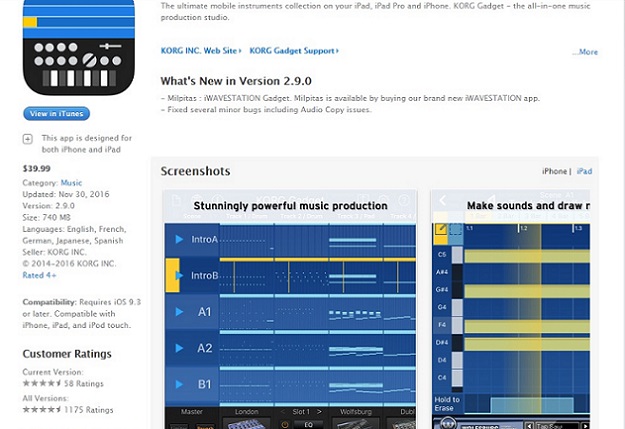 As one of the best iPhone 7 apps for the year, Korg Gadget offers organs, bass, and other traditional as well as unique sounds to expand your musical repertoire. The degree of customization is unbelievable as you can use the app sequencer to create your own synths.
8. Citymapper
Citymapper is one of the most informative and time-saving mapping apps that you must have on your iPhone 7 this year. This app makes the best use of the 3D Touch feature in iPhone 7 and 7 Plus models.
By simply pressing the 3D Touch button on the app, you can find the most convenient shortcuts to reach your destination. Although the app was also available with the iPhone 6s. The functionality is greatly enhanced with the iPhone 7 and 7 Plus. This will make it one of the best iPhone 7 apps.
7. Microsoft Outlook
This might seem like a staple app out of earlier versions of the iPhone, but Microsoft Outlook is the perfect email app because of its ease of use and other smart features that enable you to stay on top of all your emails.
One of the most amazing features of the "smart" Microsoft Outlook app is that it manages email lists to display the most important emails on top. If you want to improve your work productivity in 2017. This is one of the best iPhone 7 apps you can have.
6. Lightroom
As one of the best iPhone 7 apps, the mobile version of Lightroom offers excellent features for editing photographs in a variety of formats. The editing tools available in the mobile version perform up to the same standard as the conventional desktop program.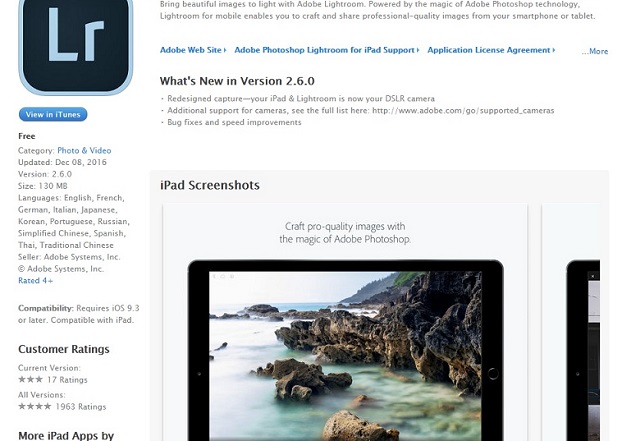 The app is perfectly compatible with the iOS environment and allows you to capture excellent pictures with the dual-lens camera and Retina HD output. Lightroom is available for free as of now along with all the editing options that you need to stretch your photography skills to the limit.
5. Tweetbot 4
A hassle-free and convenient interface makes Tweetbot 4 one of the best iPhone 7 apps. This latest version of the mobile app offers zero advertisements to make it easier for you to avoid distractions.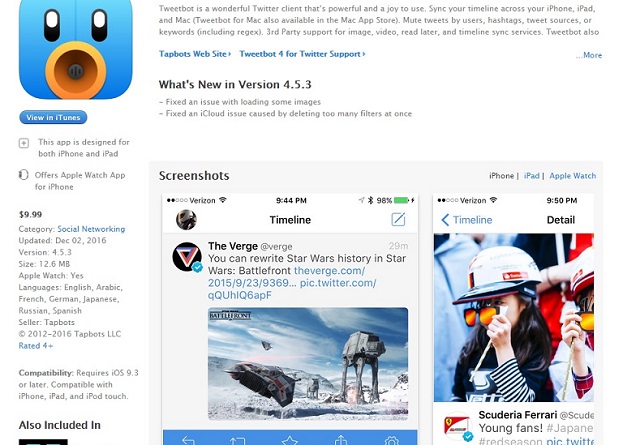 Once you download the app on your iPhone 7 or 7 Plus. You can easily customize the tab bar to make the most frequently used features readily accessible. In addition, there are a bunch of shortcuts you can set up and use with the 3D Touch feature on your phone.
4. CSR Racing 2
If there was one game that you were allowed to download on your iPhone 7 or 7 Plus in 2017, we would recommend that it be CSR Racing 2. The game takes advantage of the iPhone 7's incredible new features and is one of the best iPhone 7 apps.
The latest version of the game launched last month is not just a holiday season fad. Five new car models have been added to the Elite Crew Battle, increasing your options for the prize. You will also get the Ferrari FXX K and a new snow track on the East Coast.
3. Obscura Camera
It's always better to have more than one camera apps on your iPhone 7. The Obscura app promises to offer better options and features to take your photography experience to the next level in 2017.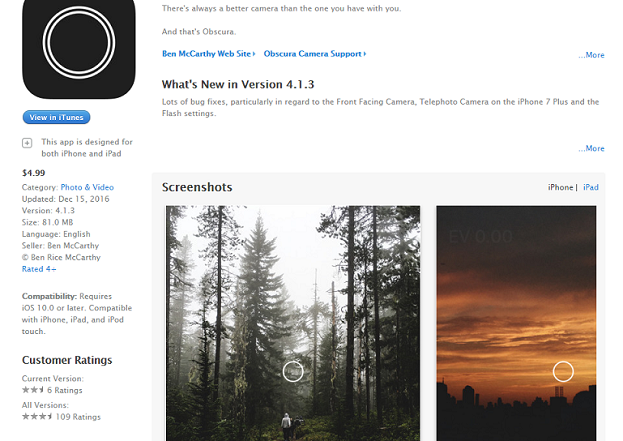 Promising to be one of the best iPhone 7 apps for photography enthusiasts. The latest version does seem to have resolved performance issues with earlier versions of the app. The front-facing camera certainly offers a better view and resolution. The makers have also added an indicator that tells you which camera mode is active currently.
2. Storyist
This app promises to be a boon for all wordsmiths out there and probably the best iPhone 7 apps. If 2017 is the year you will finally get started on your dream novel, make sure it is on the Storyist app.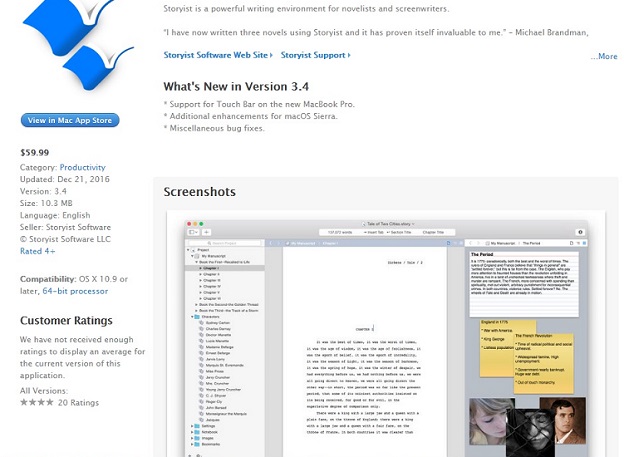 The gains in productivity with the Storyist app are remarkable. The app offers several templates that invite you to start typing without bothering about layout and setting. Despite a smaller screen, navigating the Storyist app is surprisingly easy, thanks to a customized keyboard feature.
1. Wikipedia
If you're into research and one of your New Year resolutions is to expand your knowledge, the Wikipedia app will be your best learning partner.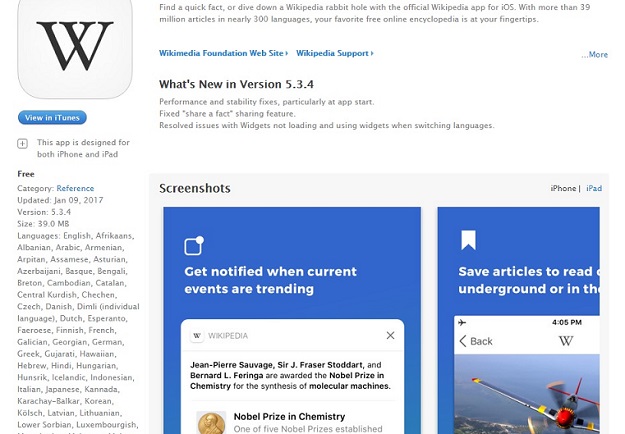 Once installed on your iPhone 7. This app will use your current location to suggest Wikipedia articles about interesting places and objects in your area. Probably one of the best iPhone 7 apps for educating oneself. Wikipedia will help you access truly relevant information that you will probably retain for longer.